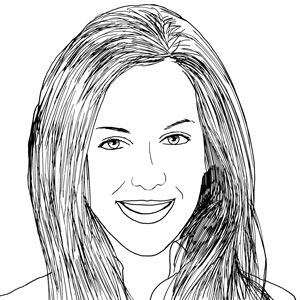 Ashley W. Clark, Assoc. AIA
Marketing Manager for LandDesign
The associate representative to the AIA National Executive Committee in 2013, and the marketing manager for LandDesign in Charlotte, N.C., Clark has repeatedly lobbied on behalf of young architects. She worked with the North Carolina state licensing board to adopt concurrent testing. And as chair of the National Associates Committee, she helped implement accountability measures for Intern Development Program supervisors.
Julie Ann Engh, Assoc. AIA
Highland Associates
Through her various leadership positions with the AIA New York Chapter, including the chapter's Emerging New York Architects Committee and the Architectural Tour Committee, Engh has been committed to increasing public awareness about design, as well as promoting the value of licensure to young professionals. She works in the architecture department at Highland Associates in New York.
Ana Isabel Guerra, Assoc. AIA
Project Manager at Jacobs Engineering Group
As a member of the AIA National Board of Directors and AIA Executive Committee in the mid-2000s, Guerra helped support a move to allow intern architects to take the ARE while completing the Intern Development Program. After the board signed on in 2005, Guerra helped lobby the National Council of Architectural Registration Boards to make the change. Guerra is a project manager at Jacobs Engineering Group in Dallas.
Hiroshi Jacobs, Assoc. AIA
Designer at Studios Architecture
A designer at Studios Architecture in Washington, D.C., Jacobs has made his mark in the field of design technology. He founded RevitCity.com, which boasts more than 425,000 Revit users, as well as a software plug-in called Chameleon, which helps translate data between Revit and Rhino/Grasshopper. Jacobs is also a lecturer at the Catholic University of America.