Today, the board of directors of the American Institute of Architects in Washington, D.C., voted to award the 2016 AIA Gold Medal to Robert Venturi, FAIA, and Denise Scott Brown, Hon. FAIA, for the influence that their writings and designs (both built and unbuilt) have had on the theory and practice of architecture. When notified of their win, Scott Brown said, "It's a great day for architecture, not because of us, but because of everyone who follows," and called the news "a wonderful way to go into old age."
Under Venturi and Scott Brown's direction, their firm, Venturi, Scott Brown and Associates, completed projects such as the Best Products Catalog Showroom in Langhorne, Pa.; the Sainsbury Wing at the National Gallery in London; the Franklin Court Independence Historic National Park in Philadelphia; as well as more than 70 academic projects at more than 30 colleges and universities around the country. They are also known for their scholarly works that contributed to the theories behind Postmodernism and beyond, such as the seminal Complexity and Contradiction in Architecture (Venturi, 1966) and Learning from Las Vegas (Venturi, Scott Brown, and Steven Izenour, 1972), as well as Architecture as Signs and Systems: For a Mannerist Time (Venturi and Scott Brown, 2004). The Vanna Venturi House received the AIA 25 Year Award in 1989 and Venturi, Scott Brown Associates won the AIA Architecture Firm Award in 1985. Scott Brown also received the AIA/ASCA's Topaz Medallion in 1996. They will receive the Gold Medal at the 2016 AIA Convention in Philadelphia, which has been their home base for more than 50 years, and Scott Brown will be the first living woman to be receive the award.
Venturi, 90, is a Philadelphia native who worked with Eero Saarinen and Louis Kahn after receiving undergraduate and masters degrees from Princeton University. He received the Rome Prize in 1954. Scott Brown, 83, was born in present-day Zambia and received degrees from Johannesburg's University of the Witwatersrand and the Architectural Association in London, as well as the University of Pennsylvania. She and Venturi met in 1960, married in 1967, and began working together as architectural partners in 1969. In a 2013 interview with ARCHITECT, Scott Brown described their partnership: "Naturally, there were some projects that Bob worked on more and others that I worked on more. Sometimes our collaboration was more close than others. But I think our best projects were when we worked together. I remember so many real tousles—and those were the projects that worked out best." In 2012, after Venturi's retirement, Venturi, Scott Brown and Associates was relaunched as VSBA Architects & Planners.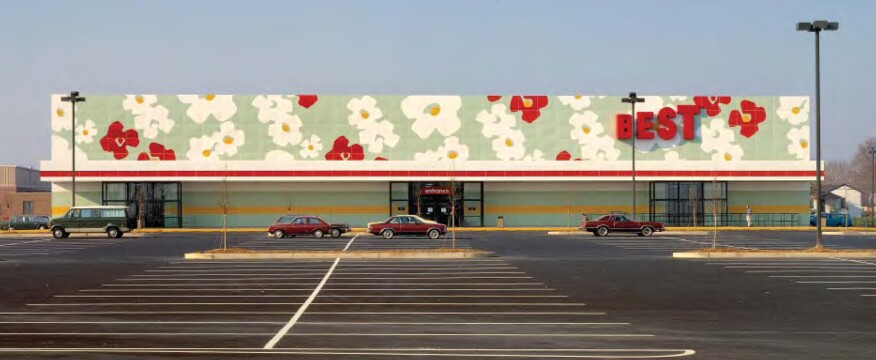 Venturi and Scott Brown are the first duo to receive the honor since a bylaws change in 2013 opened the nomination process to allow nominations for a single architect or pair of architects (whose collaboration has produced a singular body of work) who have had a lasting influence on the industry. With the award, Scott Brown is automatically elevated to the AIA College of Fellows. The Gold Medal nod comes two and a half years after a controversy surrounding Scott Brown's exclusion from Venturi's 1991 Pritzker Prize was reignited by a change.org petition that called for acknowledgement of Scott Brown by the committee quickly garnered thousands of signatures. In June 2013, after several months of speculation, the Pritzker Prize committee decided not to retroactively recognize Scott Brown.

This year's jury included chair Jim Rains, FAIA, of Rains Studio in Ramseur, N.C., as well as Charles Griffin, AIA of WHR Architects in Houston; James C. Lord II, AIA, of Las Vegas-based KGA Architecture; Stephen Maher, AIA, of Ritter Maher Architects in Baton Rouge, La.; Antoine Predock, FAIA (winner of the 2006 AIA Gold Medal), of Albuquerque, N.M.-based Antoine Predock Architect; Linda Reeder, AIA, of Linda Reeder Architecture in New Haven, Conn.; Mark Ripple, AIA, of New Orleans-based Eskew+Dumez+Ripple (2014 AIA Architecture Firm Award winner); and Charles Leroy Travis III, FAIA, of Charlotte, N.C.-based Housing Studio.
When Venturi and Scott Brown receive the 72nd AIA Gold Medal in 2016, they will join the ranks of previous AIA Gold Medal recipients, including Moshe Safdie, FAIA (2015); Julia Morgan (2014; the first woman to receive the honor), Thom Mayne, FAIA (2013), Steven Holl, FAIA (2012), Fumihiko Maki, Hon. FAIA (2011), and Peter Bohlin, FAIA (2010).
This is a breaking news story, and will continue to be updated.
See more work by Robert Venturi and Denise Scott Brown in ARCHITECT's Project Gallery. Read the AIA's full press release on the 2016 AIA Gold Medal.
Read ARCHITECT's complete coverage of the 2016 AIA Honor Awards.