The American Institute of Architects (AIA) announced the last batch of prizes in the 2015 AIA Honor Awards today: the Thomas Jefferson Awards for Public Architecture and the Institute Honors for Collaborative and Professional Achievement. For 2015, the AIA handed out 49 awards spanning 13 categories. (Technically, there's one more coming, the AIA/HUD Secretary's Awards.)
Many of these awards recognize people or firms, such as the coveted Gold Medal (which went to Moshe Safdie, FAIA), but several go to projects. It's not incredibly useful to map the hometowns of architects who sketch buildings for all over the world, but we can map the 24 projects that the AIA recognized. Here are the winning projects in the Institute Honor Awards for Architecture, Interior Architecture, and Regional and Urban Design, as well as the winner of the 2015 Twenty-Five Year Award.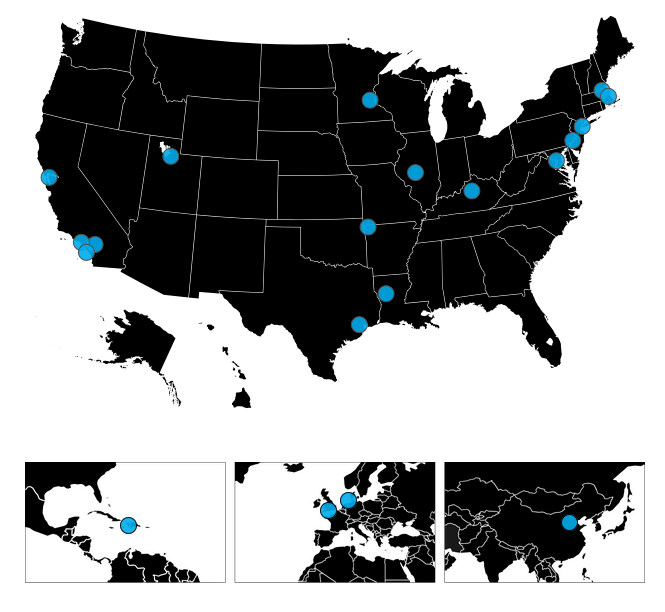 View all of the AIA Honor Awards projects in ARCHITECT Project Gallery.