All awards programs endeavor to look at design through a particular lens, set up by the pragmatic strictures of the submission requirements. The Annual Design Review, in the broadest terms, celebrates architecture that is physically located in the U.S. or designed by firms that have an office in the states.
Another consideration is time: All of the projects must have been completed within the past year, meaning that when the jurors sit down to look at the submissions, they are looking at a true picture of the current state of the design industry. Beyond that, it is up to the jury.
The jury members this year were Phoebe Crisman, AIA; G. Martin Moeller Jr., Assoc. AIA; Elizabeth Ranieri, FAIA; Carol Ross Barney, FAIA; and Mark Yoes, AIA (see below). When the five of them assembled in architect's Washington, D.C., offices and began to review the projects, a common theme rapidly emerged. "All the really successful projects are striving for a clarity of statement," juror Mark Yoes said. "They're just very clear statements about what their relationship is to their surroundings."
And if clarity of intent was currency for these jurors, they also appreciated economy of means, given that many of the projects were designed during the height of the recession. "We all thought there was some inherent value in projects that achieved a lot with a very low budget," Moeller said—not just because it showed that the architects in question could do more with less, but that they could find moments of true creativity and beauty within the strictures of real-world design.
---
Elizabeth Ranieri, FAIA
A founding principal of San Francisco–based Kuth | Ranieri (with partner Byron Kuth, FAIA), Ranieri holds degrees in architecture and fine arts from the Rhode Island School of Design, and has taught at California College of the Arts and Harvard University's Graduate School of Design (GSD). She is also a founding member of the Deep Green Design Alliance.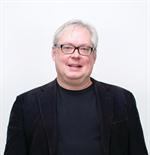 Mark Yoes, AIA
Yoes earned degrees from Rice University and Yale, as well as an AIA Gold Medal for students, before founding New York–based WXY Architecture + Urban Design with partner Claire Weisz, AIA. In addition to his practice, he currently serves as a lecturer for the University of Toronto's John H. Daniels Faculty of Architecture, Landscape, and Design.
Carol Ross Barney, FAIA
Ross Barney is principal and founder of Ross Barney Architects, which she opened in Chicago in 1981. In addition to winning several AIA Honor Awards for projects from the last three decades, including the Oklahoma City Federal Building, she is also the recipient of the 2005 AIA Thomas Jefferson Award for Public Architecture.
Phoebe Crisman, AIA
Crisman is an associate professor of architecture and associate dean for research at the University of Virginia (UVA) School of Architecture in Charlottesville, Va.; she also leads UVA's India Initiative as director of the Global Sustainability Minor program. She has degrees from Harvard GSD and Carnegie Mellon, and completed a Fulbright fellowship in the Netherlands.
G. Martin Moeller Jr., Assoc. AIA
Moeller is the senior vice president and curator at the National Building Museum in Washington, D.C., and in that position, he has compiled exhibits such as "Unbuilt Washington" and "Unbuilt–Built: The Influence of the Progressive Architecture Awards"—a look at the 60-year history of the awards program for unbuilt work, which ARCHITECT took over in 2007.