The P/A Awards has always been a program with few set rules. Every year, the winners are chosen by a jury of distinguished peers, based on a set of criteria that they determine: a sense of social responsibility, for instance, or the development of new technologies. Underlying all such criteria is always an appreciation of design innovation.
For this year's jury—Stan Allen, Adele Chatfield-Taylor, Sarah Dunn, Diane Hoskins, John Peterson, and James Richärd—the core value of progressive design itself overrode all other criteria. The jurors chose to honor nine projects out of a field of some 300, and their choices ranged in typology and scale from a small-but-inventive public library in Baton Rouge, La. (by Trahan Architects), to a 3-million-square-foot city-in-a-cube on the Dubai waterfront (by Adrian Smith + Gordon Gill Architecture).
Our job, as editors, is to package the winning projects into a compelling presentation that makes clear the jury's intentions. We latched onto one winner, the urban design study "Five Principles for Greenwich South: A Model for Lower Manhattan" (by Architecture Research Office), which posed a single question over and over again: "What if … ?"
The question is so simple, yet so integral to the progressive practice of architecture, that we applied it to all the award recipients. Our intention is not to elevate the Greenwich South study above its fellow winners, but to acknowledge the simple truth that good design is no more or less than intelligent, bold speculation. Asking the right questions can lead to solutions that are worth celebrating.
---
The Jury
James Richärd founded Phoenix-based design firm Richärd + Bauer with interior designer Kelly Bauer in 1996. The firm's body of work includes residential, institutional, research, and higher education projects—with a specialty in library design—and most of its portfolio is located in the southwestern United States. The firm has won more than 50 local, national, and international awards for its work and was selected for the Architectural League of New York's Emerging Voices program in 2001. Richärd is a graduate of the University of Arizona.
---
Diane Hoskins
is an executive director at Gensler and oversees the firm's professional development. Hoskins has a degree in architecture from the Massachusetts Institute of Technology and an MBA from the University of California, Los Angeles, and also serves as a regional managing principal at
Gensler
, in charge of six offices in the Southeast. She is a regent of the American Architectural Foundation and a member of the AIA College of Fellows.
---
John Peterson is the founder and president of San Francisco–based Public Architecture, a nonprofit organization dedicated to solving urban problems through design. He serves on several local committees and has mayoral appointments to both the San Francisco Green Vision Council and the Open Space Task Force. Peterson also maintains his own practice, Peterson Architects, which specializes in single and multifamily residences, light commercial, and pro bono projects, including operations and clinic space for the Homeless Prenatal Program.
---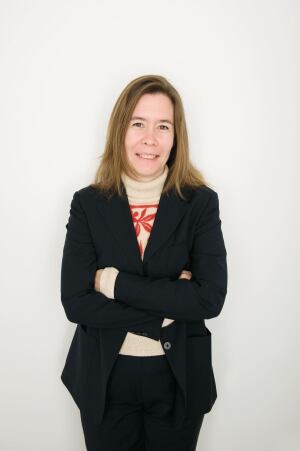 Sarah Dunn founded Chicago-based architecture and urban design firm UrbanLab with Martin Felsen in 2000. It is the winner of the 2009 Latrobe Prize from the AIA for its research project "Grow Energy/Water: Using the grid to get off the grid." The recipient of a B.Arch. and M.Arch. from Columbia University, Dunn also is the director of research at Archeworks (Stanley Tigerman's alternative and multidisciplinary design school in Chicago) and an assistant professor at the University of Illinois at Chicago School of Architecture.
---
Stan Allen currently is serving as dean of the School of Architecture at Princeton University and as a principal at his eponymous Brooklyn, N.Y.–based firm, which was established in 1990. His portfolio includes projects ranging from a prototype for the Houses at Sagaponac in Long Island, N.Y., and a master plan for Taichung, Taiwan, a project that won a P/A Award in 2008uxazyvvavydrfdxb. Allen has a B.A. from Brown University, a B.Arch. from the Cooper Union, and an M.Arch. from Princeton University.
---
Adele Chatfield-Taylor has served as the president of the American Academy in Rome since 1988. Chatfield-Taylor has made a career in historic preservation and arts administration; she previously worked with the New York City Landmarks Commission, served as director of the Design Arts Program for the National Endowment for the Arts in Washington, D.C., and taught as an adjunct professor at the Columbia University Graduate School of Architecture, Planning and Preservation.