We live in an era of making. If the proliferation of digital fabrication labs and 3D-printed goods hasn't made it obvious, then the following nine winning projects in this year's R+D Awards will show how craftsmanship is evolving and thriving in the computer age.
The entrants' desire to innovate and captivate an often stoic design community was not lost on jurors Gerardo Salinas, AIA, Mimi Love, and Bill Kreysler (see their bios below), who culled the winners from more than 100 submissions. But exploiting today's increasingly advanced and accessible technologies can only go so far without a greater purpose.
The six awards, two citations, and one honorable mention stood out for their potential to inject architecture with intelligence, upgrade longstanding manufacturing and construction methods, and overhaul entire streetscapes and cities. "They weren't only about making things," Love says of the winning projects. "They were also about solving human-scale problems."
See all of the winners of the 2014 R+D Awards.
---
Jury
Mimi Love is a principal at Utile, in Boston. Her work reflects the breadth of the studio's design/build and urban-planning portfolio. Love is currently managing the construction of the Boston Conservatory Studio Building. She also oversaw the design and construction of the Boston Harbor Islands Pavilion, with its sculptural, cast-in-place canopies; the project garnered accolades such as a 2011 Honor Award for Design Excellence from the Boston Society of Architects.
Before joining Utile, Love was an associate at Machado and Silvetti Associates, where she led the design for the renovation of the Getty Villa in Pacific Palisades, Calif. A member of the Boston Preservation Alliance, Love holds a B.Arch. from the University of Texas at Austin.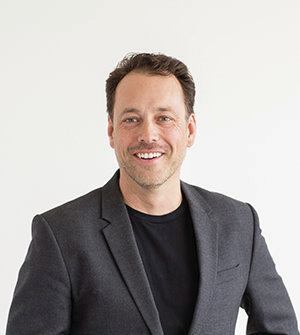 Gerardo Salinas, AIA, is a partner at Mexico City–based Rojkind Arquitectos, a firm that delves into the relationship among materials, structure, and geography. His projects include the National Film Archive and Film Institute of Mexico, for which he carved a multi-use public space out of a dense urban landscape, and the Liverpool Department Store expansion (covered in ARCHITECT's June issue), whose perforated honeycombed façade interacts with Mexico City's streetscape.
Salinas previously worked at Anderson Mason Dale Architects in Denver, and Ellerbe Becket (now an AECOM company) in Washington, D.C. In 2008, he was named Young Architect of the Year by the AIA Denver chapter. He has an M.Arch. from the University of Maryland.
In 1982, Bill Kreysler left his job as an executive at a sailboat manufacturer and established the building-focused Kreysler & Associates in American Canyon, Calif. The digital fabrication studio specializes in the manufacture of architectural components, such as façade panels, from fiber-reinforced polymers and composites. The company's projects include the sail-like acoustical panels that line Ennead Architects' Bing Concert Hall at Stanford University.
Kreysler has lectured at Stanford; the University of California, San Diego; and the U.S. Military Academy at West Point. He is a founding member and president of the Digital Fabrication Network, in San Francisco. He holds degrees in history and English from San Diego State University.