The Maryland Chapter of the AIA (AIA Maryland) announced this year's winners of its annual Design Awards Program. Recognizing outstanding architectural design, the chapter handed out awards to 22 projects out of a pool of 129 submissions submitted by firms across Maryland, Washington, D.C., Virginia, Pennsylvania, and New York. Projects varied from custom renovations to 1920 Colonial-style homes, a rehab to The White House's visitor center, and a former tobacco manufacturing complex turned academic institution.
The program includes three levels of distinction, along with the Public Building of the Year award. The jury gave out 12 honor awards, six merit awards, and three citations. To qualify for the Public Building of the Year award, the project had to have been commissioned by a governmental or nonprofit agency within Maryland, while providing a civic purpose.
A panel of five architects from AIA Michigan reviewed the project entries for seven different categories (including student work) back in August. The jury members included Arthur F. Smith, FAIA, a principal with Detroit-based Harley Ellis Devereaux, who served as jury chair; Jack G. Bullo, AIA, another principal with Harley Ellis Devereaux; Tamara Burns, AIA, a principal with Ann Arbor, Mich.–based Hopkins Burns Design Studio; Constantine George "Guss" Pappas, FAIA, principal of Royal Oak, Mich.-based Constantine George Pappas Architecture and Design; and Alexis Kim, an associate and strategic senior interior designer with Detroit-based SmithGroupJJR.
To view details and images of each of the winning projects, click on the project name to jump to ARCHITECT's Project Gallery.
Public Building of the Year
Southern Regional Technology & Recreation Complex, Fort Washington, Md., by DLR Group and Sorg Architects
Honor
William H. Gross Stamp Gallery at the National Postal Museum, Washington, D.C., by Cho Benn Holback + Associates
Maryland House and Chesapeake House Travel Plazas, Harford County and Cecil County, Md., by Ayers Saint Gross
Hodson House, St. John's College, Annapolis, Md., by Dynerman Architects
Charles McC. Mathias Laboratory, Edgewater, Md., by EwingCole
Union Wharf, Baltimore, by Hord Coplan Macht
A House for a Chef & an Artist by McInturff Architects
Millennial Media, Baltimore, by Marks, Thomas Architects
White House Visitor Center Rehabilitation, Washington, D.C., by SmithGroupJJR
525@Vine, Winston-Salem, N.C., by Gaudreau
Francis A. Gregory Neighborhood Library, Washington, D.C., by Wiencek + Associates Architects + Planners Associated and Adjaye Associates
Distilled Traditional by Anne Decker Architects
Singh Hoysted Live/Work by McInturff Architects
Merit
La Casa Permanent Supportive Housing, Washington, D.C., by Studio Twenty Seven Architecture and Leo A Daly
Changchun Finance and Sci-Tech Park, Changchun, China, by JACOBS
House on Poplar Avenue, Takoma Park, Md., by McInturff Architects
Interdisciplinary Science and Engineering Laboratory, University of Delaware, Newark, Del., by Ayers Saint Gross
Fred Lazarus IV Center, Maryland Institute College of Art, Baltimore, by Cho Benn Holback + Associates
Ridge House by McInturff Architects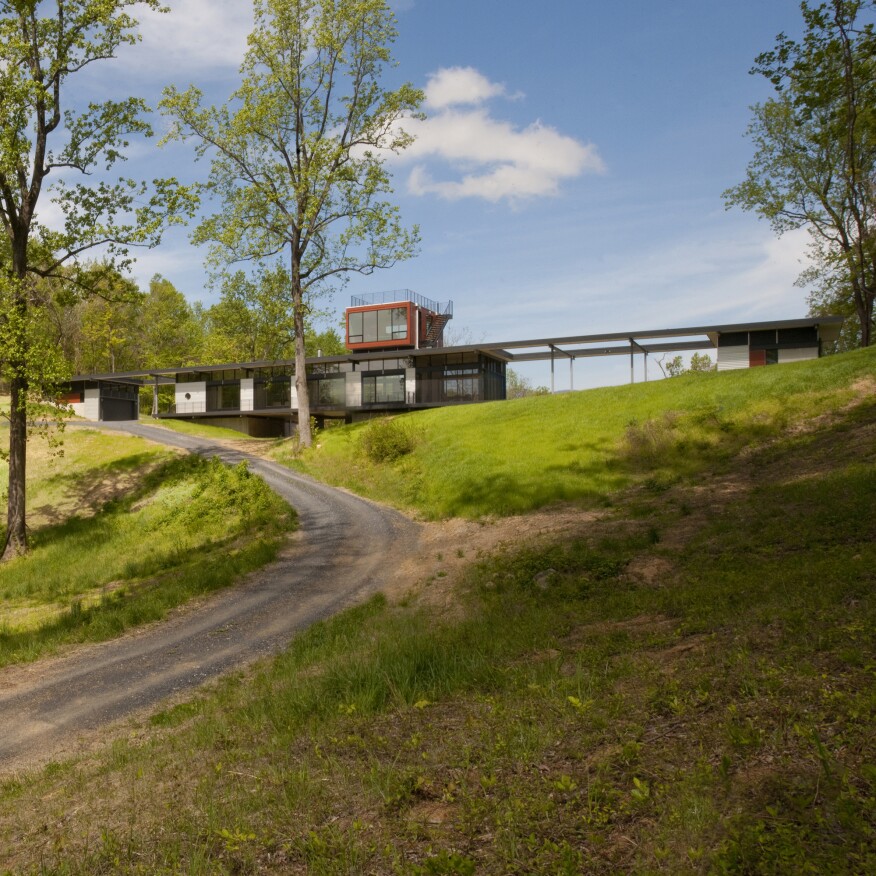 Citation
Armed Forces Retirement Home, Gulfport, Miss., by URS
Langford Creek Fish Camp by Hammond Wilson by Hammond Wilson
Chesapeake Shakespeare Theater, Baltimore, Md., by Cho Benn Holback + Associates