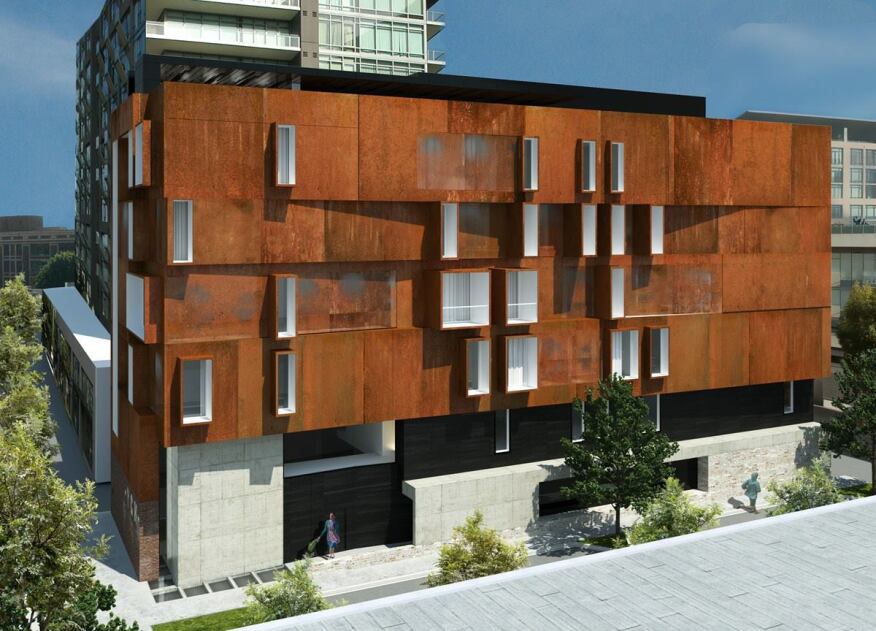 The design by Abramson Teiger Architects for the 47 room TCH boutique hotel in downtown Los Angeles weaves the nature of the temporal society with the evolving art world. The art gallery becomes a backdrop to viewed experiences. The hotel becomes a backdrop to the guests. They are both fortresses of collections: a collection of art and a collection of people. Art within hotels has typically been secondary. This design makes art primary in a number of instances: by developing exterior artistic perforated panels; by housing artist residences; by turning public spaces into small galleries.
For more details and images of the TCH Boutique Hotel, visit ARCHITECT's Project Gallery.
Visit the ARCHITECT Project Gallery main page to add your own user-generated architecture.