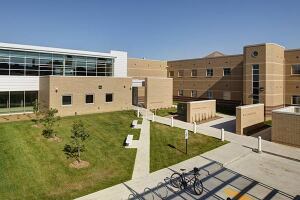 The Third Judicial District Community Corrections provides an addition to house a 42-bed Residential Facility serving correctional clients from the community participating in work release programs or as conditions of their sentence. The addition also provides needed square footage to serve the probation, parole, and administrative functions of the facility. Approximately 3,600 square feet was remodeled in the existing building to enhance its operations and increase safety of the staff, public, and residents. Slated to be a LEED certified building, the design maximizes healthy and energy conserving day-lit spaces throughout.
For more details and images of the Third Judicial District Community Corrections, visit ARCHITECT's Project Gallery.
Visit the ARCHITECT Project Gallery main page to add your own user-generated architecture.