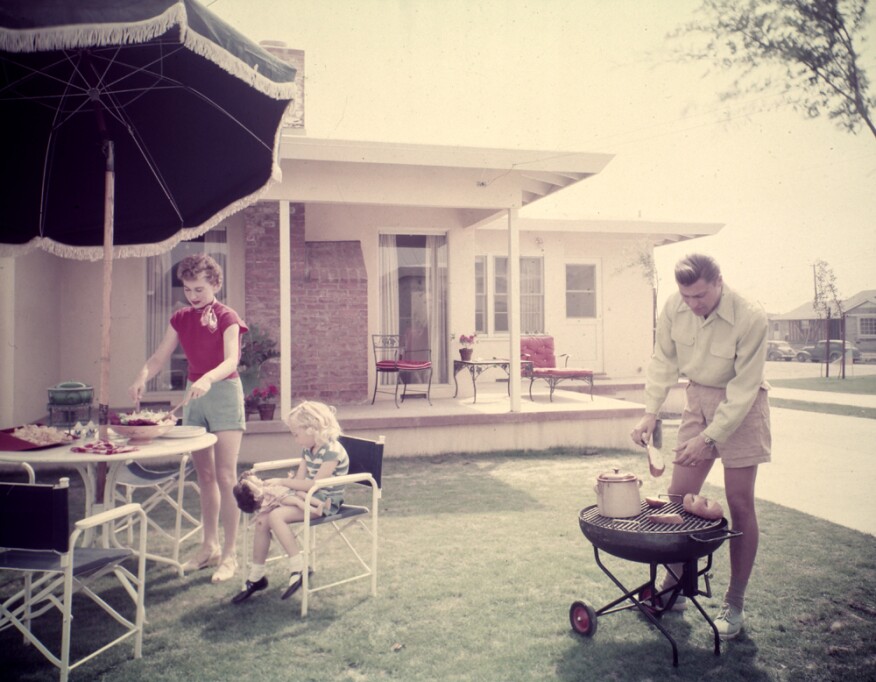 What makes a house a home? Narrowing the discussion to physical space is one place to start thinking about the relationship between family life and the residential environment. Perhaps you've settled into a spacious, two-story house in the suburbs. Or a cozy apartment in the city. Whatever the set-up, the variation in living situations that we choose or are chosen for us is driven by more than personal preference. They reflect changes in technology, culture, and the economy.
Chronicling this shift is the traveling exhibition "House & Home," a colorful show curated by Washington D.C.'s National Building Museum, on the changes to domestic life and its related physical spaces since the 1860s. Opening on Aug. 27, 2015, at the West Baton Rouge Museum in Baton Rouge, La., the mobile show is a smaller scale version of the mainstay exhibition that opened in April 2012. The traveling extension opened in Sept. 2013, and will stop in 2018 after visiting dozens of venues across the country between intervals of remission.
The trip is funded by the National Endowment or the Humanities, based in Washington, D.C, which awards grants for public programs. Each year it chooses a few projects to take on the road for public display across the country.
The exhibition includes furnishings, materials, photographs, films, and interactive components. Presented together, the objects explore shifts in the domestic sphere and its physical construction for more than 150 years, welcoming new interpretations around the foundation of what we each consider to be home.
Hanley Wood, ARCHITECT's parent company, is a sponsor of the original exhibition.