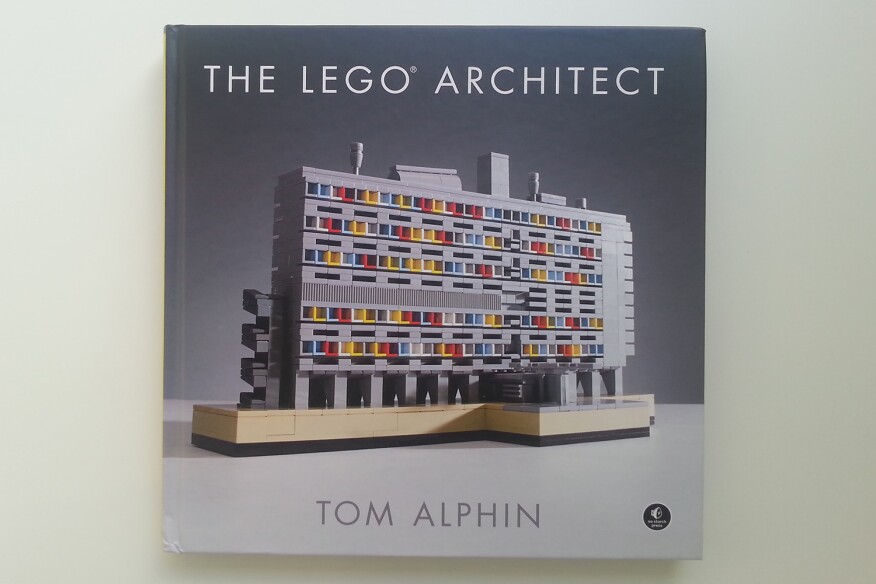 If you're an architect with kids, or even just an enthusiast with your own LEGO bricks, you may have found yourself having a "Eureka!" moment shortly after stepping barefoot upon one of the notoriously pointy bricks at home. Filled with inspiration, but saving you that shockwave of pain is The LEGO Architect, a title just released by the No Starch Press, written by Microsoft UX program manager (and full-time LEGO fan) Tom Alphin.
The LEGO Architect explores the range of architectural expression available outside pre-packaged sets. Never was there a medium more predisposed toward the creation of miniature Brutalism: If you've looked at the gray bricks of the castle collections and thought about constructing a tabletop version of Le Corbusier's Chandigarh, this book is for you.
"The official LEGO Architecture sets are bestsellers because they allow people to experience architecture hands-on, by recreating famous buildings," Alphin said in a release. "My book runs with this idea, but with the broader goal of exploring many influential architectural styles."
Those styles cover seven styles from the last 500 years: Neoclassical, Prairie, Art Deco, Modernism, Brutalism, Postmodernism, and High-Tech. Photographs of LEGO models accompany photographs of the buildings those models represent, and step-by-step instructions in the vein of the packaged LEGO sets illustrate how to build everything from a dome to a curtainwall to a glass library reminiscent of the Geisel Library in San Deigo by Pereira & Associates.
The LEGO Architect (September 2015, No Starch Press)