Photo of the Day: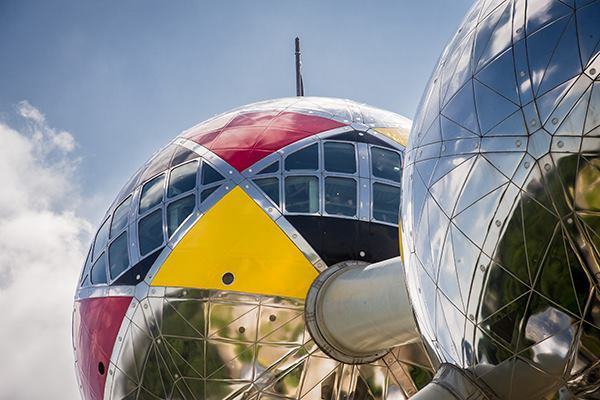 ICYMI: Donald Trump attacked Chicago Tribune critic Blair Kamin on Twitter Thursday in response to Kamin's criticism of the letters Trump is installing on his Chicago tower. [ARCHITECT]

Number of the Day: $421,123—The amount the Mayor's Fund of NYC has raised for victims of the East Harlem building explosion in March. [New York Daily News]
Tweet of the Day:

7 More Stories for Friday:
New York architect and interior designer Julius Panero died at age 85. Panero was a principal at Panero Zelnik Associates, Architects/Interior Designers and a professor of interior design at the Fashion Institute of Technology (FIT). [The Riverdale Press]
Milieu's executive editor David Masello writes an op-ed in The New York Times in protest of the Frick Collection's expansion: "The Frick was not supposed to need any more room. Its collection was mostly complete when the house was finished in 1914." [The New York Times]
The Chicago Housing Authority selected Solomon Cordwell Buentz to revamp the city's Roosevelt Square. [DNAinfo Chicago]
A new hotel in London has a $4,200 room inside a robot sculpture. [CityLab]
Classical New York architect Peter Pennoyer, FAIA, on his favorite buildings in the Big Apple. [New York Post]
A Pablo Picasso stage curtain, the biggest piece by the artist in the country, will be moved from the Seagram Building to the New-York Historical Society. [The New York Times]
Swedish firm Belatchew Arkitekter has imagined buildings for bug farming in Stockholm. [CityLab]
Step Up, Step Down:
Robert Siegel, AIA, joins Gensler as a design director in the New York office. His firm, Robert Siegel Architects, will close August 31.
HOK interior design leaders Kirsten Fordyce-Wheeler and Daniel Herriott are relocating to the firm's San Francisco office after working in Doha, Qatar, and London, respectively.
For more news and views,sign up for the ARCHITECT Newswire, the best daily newsletter on architecture and architects.