Photo of the Day: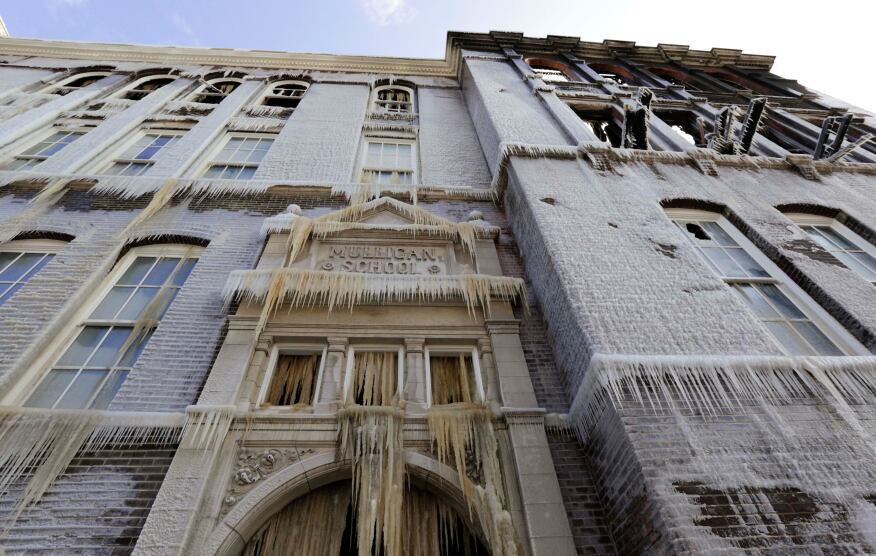 ICYMI: New renderings are available for the world's next largest airport terminal, AIA Columbus announced its 2014 Architecture Awards, Bosco Verticale won the International Highrise Award, a new exhibit on the history of Swiss furniture maker Vitra opens at the Philadelphia Museum of Art on Saturday, and the historic Menokin House will undergo a restoration.
Tweet of the Day:

Instagram of the Day:

Nine Stories for Thursday:
The demolition of San Francisco's Candlestick Park has begun. [San Francisco Chronicle]
Paris mayor Anne Hidalgo says the city cannot afford to lose the jobs and business taxes that a new triangular high-rise tower will bring. Although the plan was rejected, Hidalgo nulled the vote and declared the tower's construction to go ahead. [The Independent]
Clemson University dropped its modern building plans for an architecture school in Charleston, S.C. [The Post and Courier]
Chinese designer Naihan Li created a wardrobe in the shape of OMA's CCTV building. [Dezeen]
Rooms at London's recently opened Mondrian Hotel will have a feel similar to Transatlantic ocean liners. [Suitcase]
After a three-year, $4.3 million renovation, Frank Lloyd Wright's Hollyhock House in Los Angeles is back in the spotlight. [Condé Nast Traveler]
Five architects made The New Republic's list of "100 Thinkers": Louis Kahn, Frank Lloyd Wright, Le Corbusier, Peter Zumthor, Hon. FAIA, and Rem Koolhaas, Hon. FAIA. [The New Republic]
Visual News profiled Zaha Hadid, Hon. FAIA. [Visual News]
A crowdfunding campaign for a design book. [Kickstarter]
Awards: Enter Now!
The AIA's COTE Top Ten and Top Ten + Awards recognize innovative projects that incorporate sustainable design strategies, while educating the profession and the public about the increased value of buildings that protect the environment. Submissions are due Jan. 26.
For more news and views, sign up for the ARCHITECT Newswire, the best daily newsletter on architecture and architects.