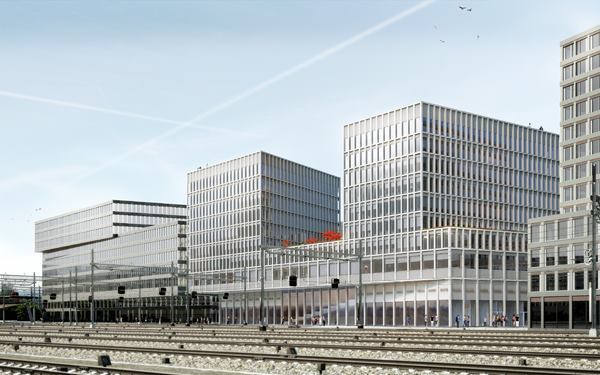 New WAA project—Wiel Arets Architects (WAA) won the design competition for Zürich's "Site D," a building in the new downtown district of Europaallee.
Because numbers are better in infographics—Read these stats on American small-space living (100 to 400 square feet, typically) from The Tiny Life: 68 percent of people who live in small houses do not have a mortgage, 78 percent own their own home, and 65 percent have no credit card debt. Or you can just look at this cute infographic instead.

Musical architecture—Di Mainstone of London has created a futuristic-looking harness with strings that attach to a bridge's suspension cables. The harness emits sound based on the movement of the strings on the cables. She's not the only person who has felt compelled to make music from architecture. This guy was written up in the New York Times in June for his music created from banging on the Eiffel Tower.
For more news and views, sign up for the ARCHITECT Newswire, the best daily newsletter on architecture and architects.
Photo of tiny house courtesy a Creative Commons license with Flickr user RowdyKittens.