This is an archived week of our news feed from the week of November 23 to December 4, 2015.
For the latest news, check out our daily real-time
News Roundup
.
2016: The Year to Buy a House CNN Money lists four reasons why potential home buyers should take the plunge next year. First of all, real estate values will likely slow their pace next year after a wave of rising prices. The slowdown in home prices will prompt more owners to put their properties on the market, giving buyers more choices. Third, the Federal Reserve is expected to begin increasing interest rates soon, which cheap mortgages will start disappearing. Finally, rent prices are predicted to continue increasing through next year, buying may be cheaper than renting in most cities. [CNN Money]

Unbuilt in Miami For Design Miami, the UNBUILT pavilion champions from the Harvard Graduate School of Design show unrealized designs that would otherwise never see the light of day. UNBUILT was selected by a jury of Harvard GSD faculty and Design Miami reps through a school-wide competition open to all GSD students. [ARCHITECT]
Life Cycle of Practice Our fellow editors at AIA Architect take a look at the innovative future of architecture. [ARCHITECT]

200 Years of Roofing Mike Jackson takes at how much has changed in the roofing industry over the past couple of centuries. [ARCHITECT]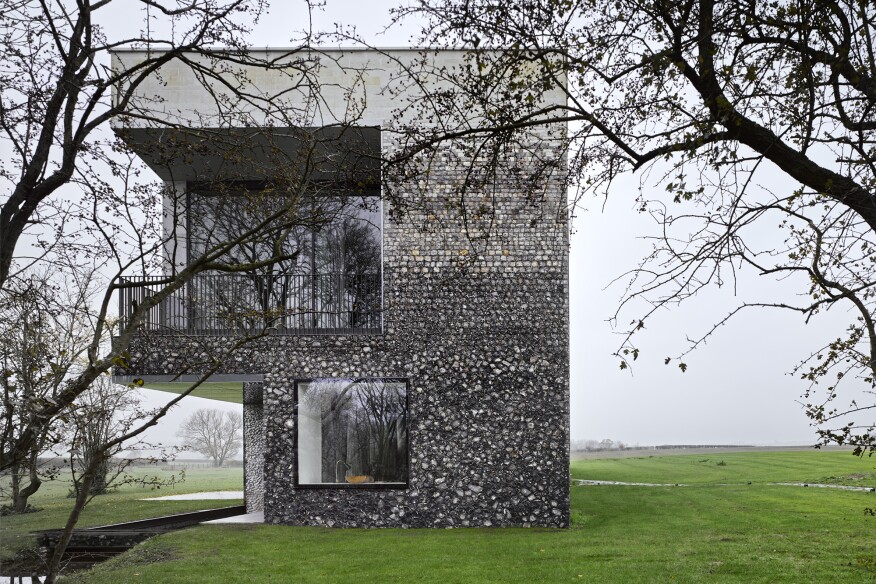 English House of the Year RIBA's 2015 House of the Year is the Flint House in Buckinghamshire, England, by London-based firm Skene Catling De La Peña. [ARCHITECT]

Awards: Enter Now!
The Association of Collegiate Schools of Architecture (ACSA) is seeking candidates in an open-nomination process for four board positions: first vice president/president-elect, second vice president, West Region director, and East Central Region director. Nominations are due Dec. 7.
The Urban Land Institute is now accepting applications to compete in its student competition to design an urban planning and development scenario. Teams must apply by Dec. 7.
Bathroom products manufacturer Victoria + Albert is challenging designers to create a space that uses its products. Entry is free and submissions are due Dec. 20.
AIA|DC is accepting entries for the Sarah Booth Conroy Prize for Journalism and Architectural Criticism to reward excellent reporting of architecture and urbanism in Washington, D.C. The annual prize is $5,000. The deadline is Dec. 31.
The 23rd annual Ceramic Tiles of Italy Competition is now open for submissions. If you've used Italian ceramic tiles in a project finished between January 2011 and January 2016, enter it for a chance to win a portion of $15,000 in prizes and one of three trips to Italy. Deadline to enter is Jan. 15, 2016.
The Copper Development Association is accepted submissions for its 9th annual North American Copper in Architecture awards program. The deadline is Jan. 31, 2016.
For more news and views, sign up for the ARCHITECT Newswire, the best daily newsletter on architecture and architects.

Click "next" to read past days of the News Roundup.