February 19, 2016

Open House Du Tour Residence in Montreal by Architecture Open Form. [ARCHITECT]
Jointed Tower Nexus Tower at the Pearl River Delta in China by PLP Architecture. [ARCHITECT]

ARE 5.0 NCARB shares more details about the new Architect Registration Examination. [ARCHITECT]

2016 Equity in Architecture Survey AIA San Francisco and the Equity by Design Committee announce the online survey will be open from Feb. 29 to April 1 to any architecture school graduate in the United States. [ARCHITECT]
Biography of a Building Witold Rybczynski, Hon. FAIA, writes that Norman Foster's evolution as an architect can be viewed through the lens of a single project: the Sainsbury Centre for Visual Arts. [ARCHITECT]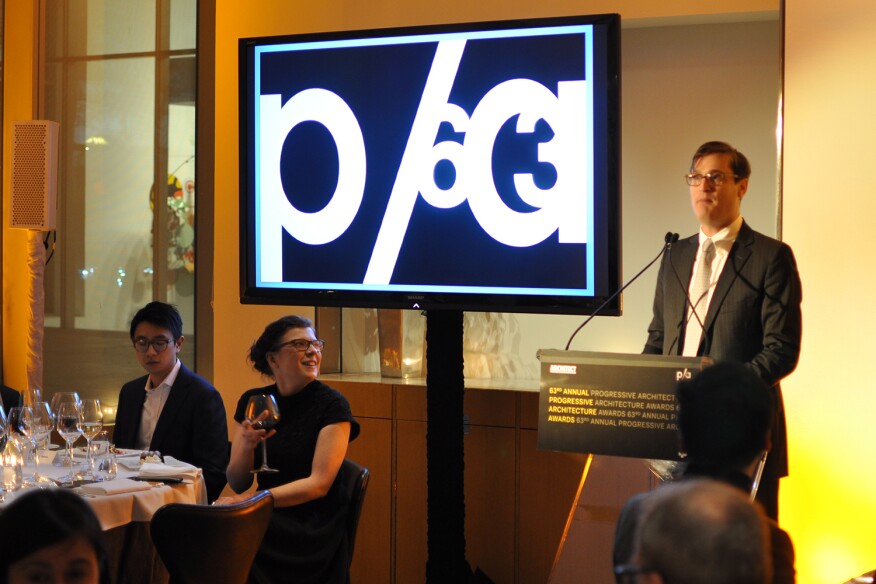 And the Winners Are ... We gave out the hardware to the winners of the 63rd annual Progressive Architecture Awards this week. [ARCHITECT]
Awards and Competitions
The Buckminster Fuller Challenge recognizes initiatives that take a comprehensive and anticipatory design approach to advance human well-being and the health of the planet's ecosystem. The Buckminster Fuller Institute awards one $100,000 prize to support the development and implementation of a design solution that addresses complex global problems. The application window will open on Jan. 15 and entries are due by March 1.
For more news and views, sign up for the ARCHITECT Newswire, the best daily newsletter on architecture and architects.
Click "next" to read past days of the News Roundup.