Those who remember the past are doomed to repeat it. At least in architecture, which has long conflated the historical with the historicist, the modern with the Modernist, the classic with the Classicist. Every building immerses us simultaneously into the moment of its actual creation, and into the moment, seconds, or centuries earlier, of its formal aspiration. And while every manner of Gothic has been revisited in recent millennia, it's the ancient formal language of those peninsular Mediterraneans, with its familiar combination of Pythagorean volumes and horticultural decoration, that has proven most enduringly subject to resuscitation.
So there's classicism and there's Classicism. One of the seemingly minor Classicisms is that gingerbread mélange of red brick, pale stone, split pediment, and white-painted trim that's come to be called Colonial. This Classicism is the subject of "The American Style: Colonial Revival and the Modern Metropolis," an exhibit curated by Donald Albrecht and Thomas Mellins at the Museum of the City of New York. The Colonial, we know; it's the modern and metropolitan that intrigue.
The Colonial vision of Classicism was itself already a kind of revival: a version of the English Georgian Neoclassical style. To the precise historian, such work from as early as the 1820s is to be considered a deliberate revival of the architecture of pre-Revolutionary Massachusetts and Virginia. To demonstrate the reach of Colonial Revival, "The American Style" assembles a lively and tightly edited mix of architectural fragments, furnishings, photos, contemporary documents, and ephemera, drawn mainly from the period in American tastes bracketed by the national centennial of 1876 and the bicentennial of George Washington's birthday in 1932. From Reconstruction to Depression, Colonial Revival addressed a surprisingly broad set of needs.
During the post–Civil War era, a return to roots by a reconsolidating nation produced a vogue for such items as the exhibit's several rather-too-sturdy Chippendale-esque cabinets and secretaries on display as well as the exhaustively picturesque silverware, wallpaper, and other works of decorative art shown alongside. Acquisitive plutocrats of the Gilded Age and the Roaring Twenties produced new markets for not-all-that-old American antiquities, institutionalized by such events as the Metropolitan Museum's opening of its American Wing in 1924, and formalized by the likes of McKim, Mead & White, whose partners took a famous sketching tour of New England's finest ruins in 1877. Included in the exhibit are the beautifully moody photos and working drawings of an early Newport mansion that they produced shortly thereafter, in which visions of prim church steeples and proper town halls were improbably reflected in that private pleasure palace. In the usual hall of mirrors created by this kind of appropriation, these architects and their contemporaries applied Beaux-Arts rigor and Rome Prize pomp to exaggerated reproductions of quite modest Colonial prototypes.
The Museum of the City of New York's own building, built in 1932 by Joseph H. Freedlander, is exhibit A for this sort of reproduction. Its pediments and flat-arched colonnade—perhaps familiar to some through its role as the Constance Billard School in the television show Gossip Girl, a classic of another kind—referenced the architecture of the long-demolished Federal Hall down on Wall Street. Built in 1700 and renovated by Pierre L'Enfant in 1788 to be the nation's first Capitol and the site of President Washington's inauguration, Federal Hall was unceremoniously demolished in 1812; 30 years later, the hodgepodge Classicism of that building was supplanted on the same site by an altogether different kind of revival, with a Customs House built in the scholarly form of a temple of the Periclean Peloponnese—perfect for a maturing democracy. And perfect for a nation increasingly indebted to the architectures of Athens and republican and imperial Rome for its post-colonial self-image as heir to the liberties and powers of those ancient states.
What's especially metropolitan about Colonial Revival? Some of it's a stretch. The curators note that, back when New York manufactured things, much of the stuff on display was made in the city and sold in its department stores. They point to the mass of buildings, from the haute clubs of Park Avenue to the high schools of the outer boroughs, that were rendered in a serviceable Neo-Georgian, which became so common as to be almost invisible. More substantially, albeit rather delicately, the curators observe in exhibition text that, for "new construction [such] formal qualities [as] flat façades, shallow ornamentation and rectangular spaces made the Colonial Revival an ideal urban style." In other words, it provided the thinnest, cheapest veneer that could be scraped across a building to give it a hint of respectability—or of mere anonymity in a fast-growing city of ubiquitous treatments.
To that end, what's especially modern about Colonial Revival? The curators might be a little reductive in their assertion (in reference to the late flowering of the style in New York during the 1930s and early '40s) that "the social and economic upheavals of the time, such as immigration, depression, and war, further spurred people's desire for tradition." Does the word "tradition" in this case refer to Colonial or Revival? And to which social or economic function does this particular formal architectural language refer? The same elements of style that once brought urbanity, polity, and up-to-date-ness to a seeming wilderness, two centuries later brought something bucolic, domestic, and nostalgic—yet also modern, convenient, and, in its ubiquitous postwar suburban incarnations, utterly automotive. This uncanny drift of formal signification and material culture has provided, at the very least, a career for Robert Venturi.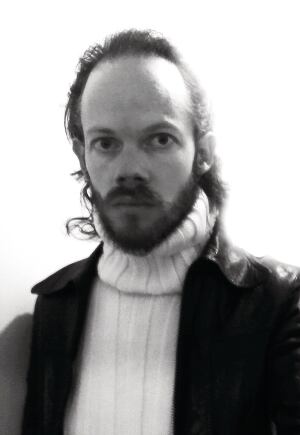 That which is revived must first have been removed. The disappearance of Federal Hall from Wall Street is an example of what, as early as 1830, the New York Mirror described as "that irreverence for antiquity which so grievously afflicts the good people of this city." And it is here that the practice of revival, whether Colonial or otherwise, becomes an essentially modern and metropolitan phenomenon. Boston, whose essential Colonial and Federal buildings are in splendid shape, gave the country some of the greatest works of Gropius, Pei, Le Corbusier, Rudolph, and others. Manhattan, the great Gotham that lost its equivalent original fabric to notable fires and commercial indifference, has replaced much of that fabric with fiercely sky-scraping buildings—modern and steely in their bones, yet skinned with a thin layer of wan historical reproduction. The most haunting image in the exhibit is a photo of a replica of that demolished Federal Hall standing in Bryant Park, erected by Sears Roebuck and Co. for the 1932 Washington bicentennial. (Sears also built a version of Washington's estate, Mount Vernon, out in Brooklyn's Prospect Park.) As Eleanor Roosevelt observed of the reconstruction's opening, it's "good for all of us in the trying times we are going through, to consider those early days." In the photo, this old-new-old, there-but-not-there non–Federal Hall is a ghost made tangible. It's a vision that reminds us that the past has a past, and that all the materials with which we would revive any lost time are always already secondhand. This brief Depression-incarnation of Federal Hall is haunting not for the ways in which it is different, in these respects, from every other American building today, but for the way—fleeting, searching, willful, displaced, sincere, ersatz, fragile, fierce—that it is exactly the same.