Fifty years ago, over half a million people flocked to New York for the World's Fair held at Flushing Meadows Corona Park in Queens. In 1964, the fair showcased the latest technologies—"picturephones," computers, and robots—and it played upon the period's attraction to space exploration. Philip Johnson's architecture looked like something from the "The Jetsons": the three towers, like flying saucers, jetting into the sky, adjacent to the New York State Pavilion, an elliptical carnival tent from the future.
Although the architecture and atmosphere of the World's Fair held promise for the future, the fairgrounds then sat vacant for decades, reducing Johnson's buildings to "abandoned relics, with rusted beams, faded paint, and cracked concrete," as ARCHITECT contributor Ian Volner called them.
Last month, several hundred New Yorkers visited the site when Flushing Meadows Corona Park opened to the public for the first time in 27 years. The 50th anniversary reintroduced the dialogue over the future of the fairground. To some, the remains of the 1964 World's Fair are eyesores that need to face the wrecking ball. Others, like the National Trust for Historic Preservation, consider the New York State Pavilion a national treasure and want to restore it. Both options have hefty price tags: the site would cost around $14 million to demolish and around $52 million to restore, according to a study by the New York City parks department. The future of these futuristic buildings remains uncertain.
Use the slider on each photo to compare the images of the fairgrounds in 1964 and 2014.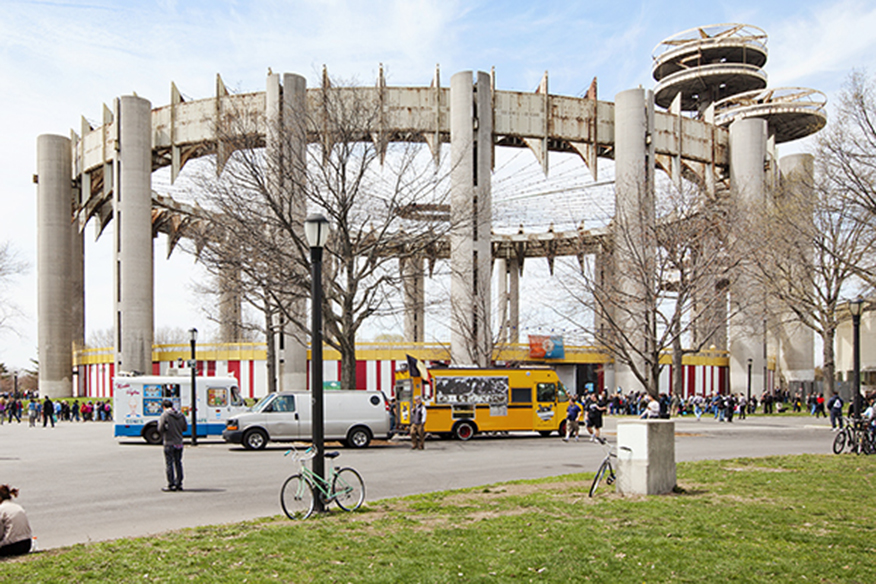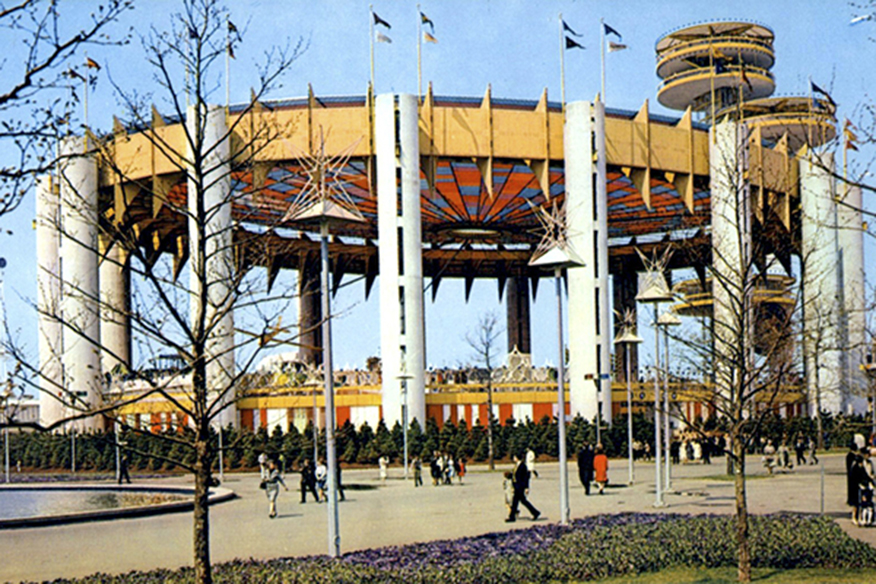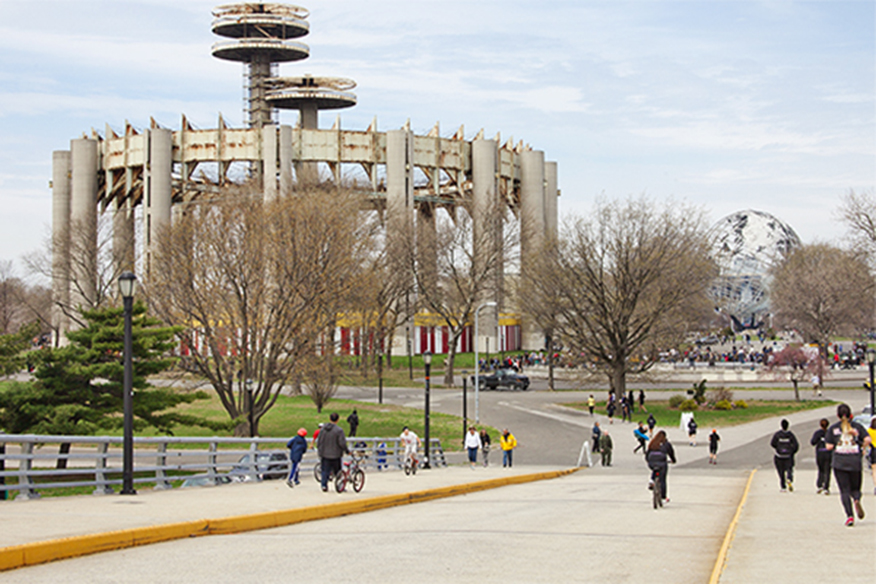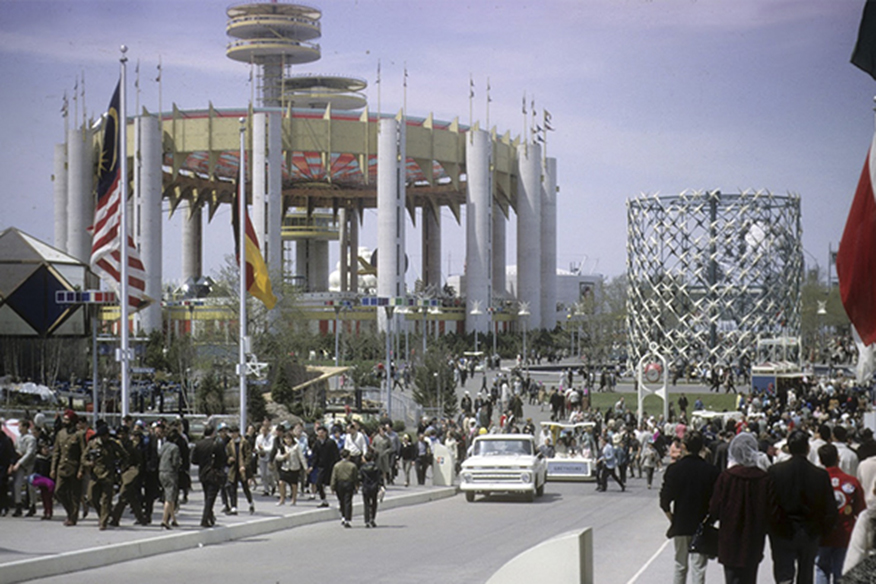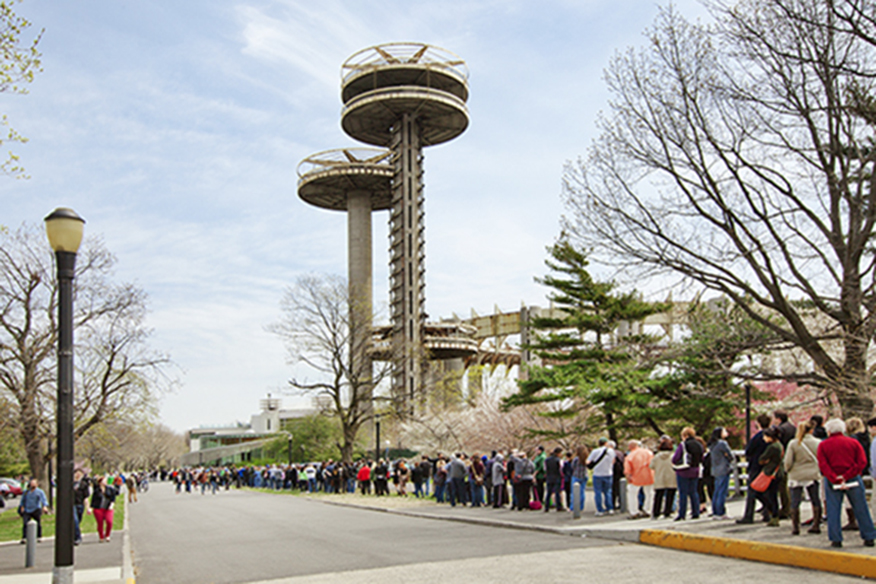 Credit: Connie Zhou (2014 images)