Firm Description
Paragon Restorations specializes in custom structure expansions for residential homes – such as sunrooms, entryways, patios, and porches.
More from ARCHITECT
The iconic midcentury modern home, also called Bailey House, is for sale in the Hollywood Hills.
Read more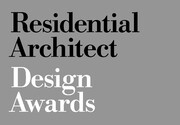 Deadlines have been extended - enter your best residential work in the 2016 edition of RADA today!
Read more
0608-FLW-Video
MoMA conservator Ellen Moody prepares a wood and paperboard model of Frank Lloyd Wright's St. Mark's-in-the-Bouwerie Towers for restoration. The St. Mark's T... Read more