Firm Description
Richard Bubnowski Design, Point Pleasant Beach, N.J.
Projects
Spring Lake, NJ, United States
More from ARCHITECT
The team behind Virginia Tech's FutureHaus showcases the living room and bedroom's flex space functionality through the project's versatile design and intuitive cartridge construction.
Read more
Edgar Miller: Chicago's Forgotten Renaissance Man
Richard Cahan and Michael Williams, co-authors of the new book Edgar Miller And The Handmade Home, explore the joy of creating beautiful design of Chicago's forgotten Renaissance Man, Edgar Miller. Read more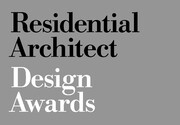 Deadlines have been extended - enter your best residential work in the 2016 edition of RADA today!
Read more