More from ARCHITECT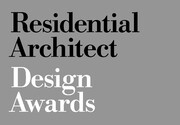 Deadlines have been extended - enter your best residential work in the 2016 edition of RADA today!
Read more
Infundibuliforms: Kinetic Tensile Surface Environments
The INFUNDIBULIFORMS project explores kinetic actuated environments: spaces which can be rapidly reconfigured in real-time, to suit changing programmatic and performative demands, integrated with interactive capacities. The work advances research in cable-based robots for architectural applications, research in computational design environments for kinetic architectures, and research in the production of extruded elastomeric tensile meshes. These research streams are combined to produce a controllable, dynamically reconfigurable spatial enclosure. The project has produced a distributed motion control system that can be utilized to support continuing experimentation with actuation through a range of material and spatial configurations. A physics engine-based design environment has been developed to enable designers to translate kinetic surfaces into working prototypes through an open-source graphical programming interface, coupled with an industry- standard software motion controller. A parallel stream of material research has advanced the development of a robotic extrusion printer for thermoplastic elastomers, and the development of "flat to form" geometries that allow two-dimensionally printed mesh-lattices to be tensioned into funicular forms. The project is a collaboration between RVTR (www.rvtr.com) and Matter Design (http://www.matterdesignstudio.com), and was funded through the University of Michigan Research Through Making program as well as the U-M Office of Research. Read more
Manufacturing company Carbon has announced a new system of 3D printers and software to enable mass-production for clients.
Read more