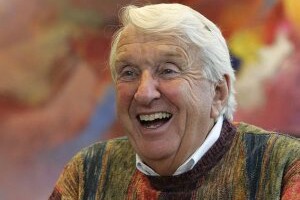 First, the backstory: About a week ago, huge home builder PulteGroup founder and leading shareholder William J. Pulte demanded that the board of his home building company (which he stepped down from as CEO and Chairman years ago) fire the current CEO, Richard Dugas. Referring to Dugas as destructive to the company, Pulte demanded this immediately, and was joined in this by his grandson (who has no official connection with the company) and a lone board member (who, incidentally, will not be up for renomination for the board at next month's company shareholders meeting and election). The company said, "No," and proceeded to handle damage control and inform its shareholders that the company is in perfectly fine shape regardless of what their founder and former leader was very publicly saying.
Now, the developments: The company's current leadership and board of directors has now advised all shareholders to vote for all of their vetted member candidates for the board, as recommended by a third-party corporate management consultancy, Institutional Shareholder Services. In response, Mr. Pulte has hired New York investment law firm Olshan Frome Wolosky to represent his faction in the fight and, writes Builder editorial director John McManus, "to explore options and recourse."
Follow our sister magazine Builder for all of the latest developments in this home building soap opera.
And you can read John McManus' latest story on the situation here.

Read more >