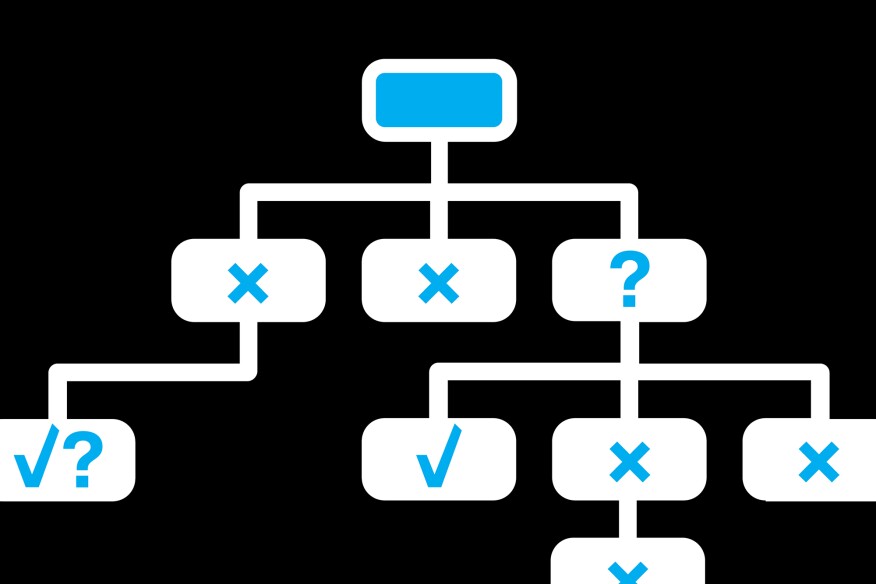 This is the third article in a four-part series offering strategies for future-proofing your architectural practice.
The looming mass retirement of the Baby Boomer generation is "one of our industry's most pressing challenges right now," says Michael Strogoff, FAIA, principal of Mill Valley, Calif.–based Strogoff Consulting, which advises design firms. He sees many owners who, after decades in practice, are more than ready to get out of the game. "They put off their plans during the Great Recession and probably a few years after," he says. "So a lot of them have waited a long time."
The Baby Boomers have long been driving the business world, while later generations have typically been the underlings. "Over the next 10 years, it's going to be dramatic how quickly a large proportion of leaders will be gone," says Stephen Epstein, a management consultant at Strogoff. "And the problem is that the next generation in line—they're just not prepared. They are more risk averse, they've been employees most of their lives, and they're good at doing the work. But they haven't been exposed to running a business."
With the industry's imminent brain drain, firms need to start thinking about who will lead them into the future. "Owners who are in their 50s should really be thinking about it now," says Rena Klein, FAIA, principal of RM Klein Consulting, in Seattle. "Owners who are in their 60s should definitely be thinking about it and taking some action."
Identify Potential Leaders
If a firm is going to live on, its current leaders will have to find their next of kin, of sorts, to start grooming them for the job. "They need to be looking for people who they trust, who share the firm's values, who will perpetuate the culture that's been established … and who other people, inside and outside the office, look to as leaders," Strogoff says. Leadership experience isn't as important as innate leadership skills, he says. "Leadership is kind of an elusive quality to define, but you do know it when you see it."
He advises firms to open their search beyond the senior employees and to initiate a two-way conversation between current leaders and candidates.
Bill Endelman, AIA, principal of the architectural accessibility consultancy Endelman & Associates, in Seattle, suggests looking for future leaders before you even need them. "You have to think about it as you hire people," he says. "You may not be hiring a partner now, but you have to ask yourself, 'Will this person be a good candidate down the road? Will this person grow into something beyond current job placement?' "
Make a Plan
Leadership changes take time, so many consultants and firm leaders recommend creating a transition plan that would ideally span a decade. "It takes time to transfer knowledge, relationships, and leadership—to shift the culture," Klein says.
Incoming leaders will also have to make a sizable financial commitment, because running a firm means owning it. The longer the leadership transition plan, the easier it will be for incoming leaders to buy more shares, or ownership stake, over time. To ensure the current leaders are compensated adequately for the firm they've built, Klein recommends hiring an outside valuation expert familiar with the industry to estimate the company's worth.
Not every transition will result from retirements, and nor will it always come from the top down. In the case of the 15-person San Francisco firm Axis Architecture + Design, an ambitious, longtime employee expressed interest to its two founding partners in taking a bigger role in the firm. Though neither partner was considering retiring or thinking about pulling in another partner, the more the two thought about the proposal, the more it made sense.
"It had nothing to do with a retirement scheme," says partner Cory Creath, AIA. "It had everything to do with how do we strategically position our business to continue to thrive. Bringing up younger talent into the ownership ranks was logical, provided those individuals meet certain criteria."
He and his partner each sold a 5 percent stake of the business to the new partner. A year later, they each sold another 5 percent stake to another new partner. "It's a strategic understanding that talent also means growth potential," Creath says. "If we incentivize them, and they go out and do what they do every day with an extra degree of motivation, that's going to bring back results to the company."
Train and Mentor
While job coaches and executive MBA programs are available, the best way for a new leader to learn the business is from their predecessors, who will "need to relinquish more [control]," Strogoff says. The new class should have more agency over projects and business operations—to learn by doing and, at times, to learn by failing, all on the company's dime.
The current management will also need to share information they hadn't divulged before. "It's figuratively and literally speaking opening up your books," Endelman says. Though it may be uncomfortable, having more people on hand to find ways to solving problems can be beneficial.
For Lou Bieker, AIA, principal at 4240 Architecture, in Denver, training new leaders requires those in charge to hand over responsibilities regarding project and business operations immediately, while providing guidance along the way. With client permission, he designates them as project managers and as the client's primary points of contact.
Bieker believes in this approach because this is how he got his own start. "I was put in a position at a very young age to go to meetings and interact with clients," he says. "It was scary and intimidating, and these are fancy clients, but, man, do you learn fast."