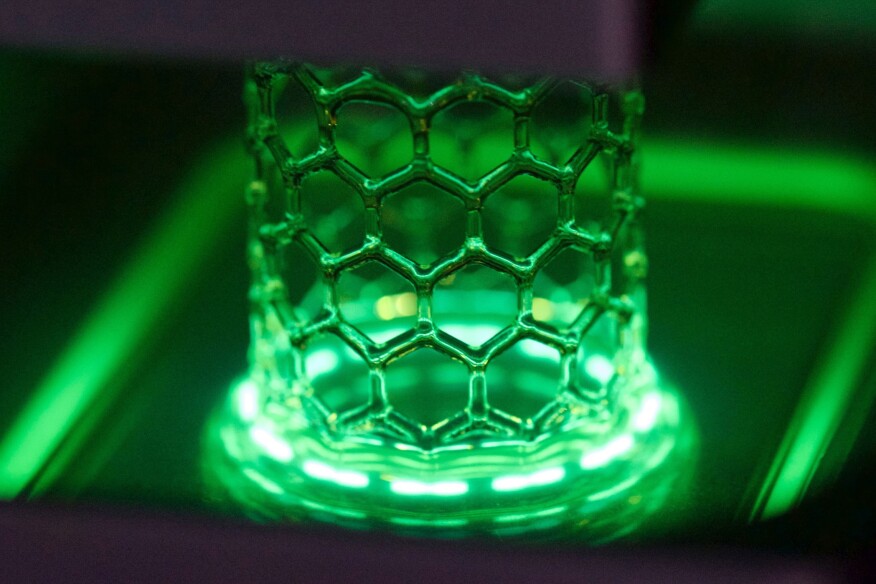 In March, Carbon3D dropped jaws in the design, manufacturing, and scientific communities when it debuted its continuous liquid interface production (CLIP) machine on the TED2015 stage and in the journal Science. Last week, the Redwood, Calif.–based company got another vote of confidence in the form of a $10 million investment by software juggernaut Autodesk.
"Carbon3D embodies the innovation that's required to change how products are made," said Carl Bass, Autodesk president and CEO in the press release. "The incredible speed of its CLIP technology makes 3D printing accessible for true manufacturing, beyond the prototyping and the one-offs we see it being used for now."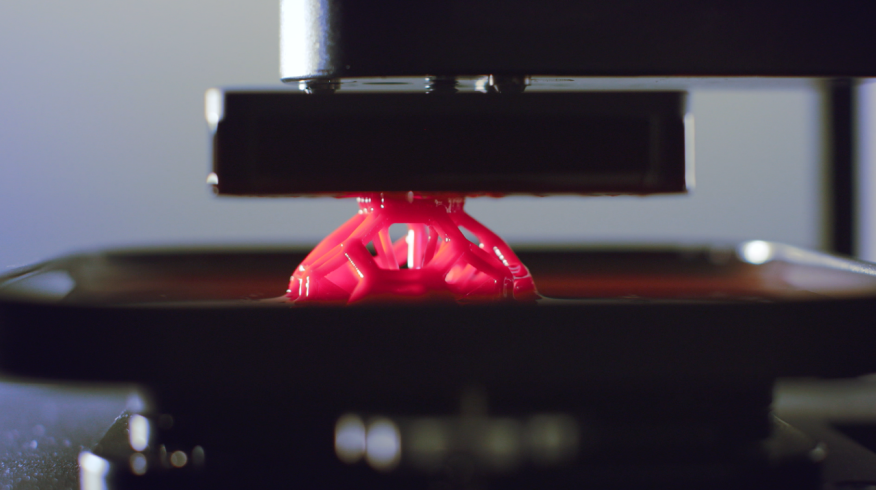 The capital comes from the Spark Investment Fund, which Autodesk launched late last year with the goal of investing ​up to $100 million in entrepreneurs, innovators, and startups in 3D printing. It is the first venture fund that invests exclusively in the 3D printing ecosystem, according to Autodesk. The investment adds to the $41 million already raised by Carbon3D with venture capital partners Sequoia Capital and Silver Lake Kraftwerk, among others.
Carbon3D is currently productizing the CLIP technology and expects to announce its pricing and product availability along with an industrial machine within the next 12 months, says the company's chief marketing and strategy officer Rob Schoeben in an email to ARCHITECT. For those who can't wait, Carbon3D has an Early Access Program ​with "customers who are using CLIP in-house and are testing its capabilities," Schoeben says.
CLIP tackles three weaknesses of conventional 3D printers: slow speed, anisotropic mechanical properties of the output, and limited selection of print media. As detailed in our previous report on the technology, CLIP is similar to stereolithography (SLA) in that its uses photopolymerization—in which exposure to ultraviolet (UV) light cures a polymer resin—to print, or grow, an object chemically. What distinguishes CLIP is a dead zone created in the machine's reservoir where an uncured interface of resin always remains, providing a fresh layer of resin for printing. Figuratively speaking, CLIP doesn't need to re-dip the quill in the inkwell.
The software that guides the CLIP machine uses an .stl (stereolithography) file—a standard extension in many CAD programs—to make a movie from cross-sections of the object, which the CLIP machine then projects into its resin bed using UV light. Schoeben says that the development team behind the software includes former employees at Tesla and Google. In other words, the software is solid.
As noted in ARCHITECT's previous report, CLIP can print between 300 millimeters and 1,000 millimeters per hour, depending on the desired print resolution. Schoeben says that UV light intensity and the optical density, curing dosage, or viscosity of the resin also affect print speed.
And CLIP throws open the door for new types of 3D print media. Schoeben says the machine can produce parts from hard prototyping resins, elastomers (found in everything from athletic shoes to vibration dampening mounts), biodegradable materials, and materials appropriate for making molds in which to cast metal. "In essence, we are able to throw the entire polymer chemistry textbook at this," he says.
The CLIP machine that debuted at TED2015 had a build area of 4 inches by 3 inches and 12 inches tall. However, the machines that Carbon3D plans to commercialize may have a different capacity, Schoeben says. "As we're currently focused on productizing our technology, we can't confirm what size the build area will be when our machines are ready to ship," he says. "We believe that CLIP technology is a step-function advance over the state-of-the-art for polymer-based 3D printing. By transforming 3D printing from a mechanical process to one governed by software and chemistry, there is significant opportunity for ongoing technical advancement in speed, part quality, and materials."