Tile has long been a staple of interior decor, used as much to personalize a space as it is to provide a neutral backdrop. We've gathered some of our favorite new ceramics, spanning large-format solids to punchy neon squares, that show tile's flexibility of use.
Scales, Peronda
Raised edges in neon blue, green, pink, orange, red, and yellow turn these aptly-named wall tiles by Valencia, Spain–based studio MUT Design for Peronda into a vibrant array of scales. The 12cm squares have diagonally sloped sides and their white body reflects the bright hues to create a soft, colorful glow.
Cement Tiles, Clé
The Sausalito, Calif., studio now offers its encaustic cement tiles in a 3/8" thickness—two-thirds the weight of the typical 5/8" profile—allowing for broader specification. The tiles are offered in 50 hues and more than 150 designs (Checkmate, shown) with mute, varied, matte, and silk finishes.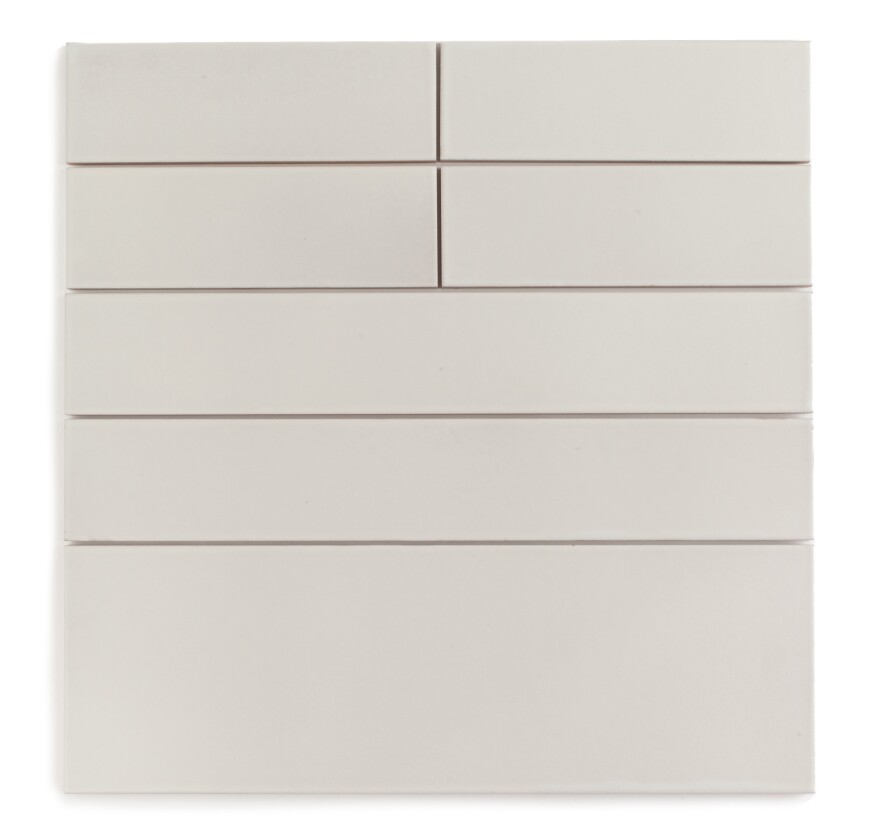 Edge, Fireclay Tile
These
modular, large-format tiles
contain more than 70% recycled content from clay, glass, waste porcelain, spent abrasives, and granite dust. Offered in 3" by 9", 3" by 18", and 6" by 18" dimensions with 1/8" grout spacing and in 12 satin and matte colorways named after the stones and minerals they mimic.
Merge, House Fifty Two
Product designer Erin Adams isn't new to tile, but the latest work from her brand House Fifty Two (literally) punches up conventional ceramics.
Merge
, produced in collaboration with her husband, Mike Corney, uses raised forms and a rustic color palette to bring eye-catching texture to the walls.
Filo, Ceramiche Refin
From Italian architects Alessandro and Francesco Mendini, this line of 30"-square
porcelain tiles
features four illusory printed patterns based on an abstracted orthogonal grid. Offered in four muted colorways and a natural finish.
Essentials Collection, Mission Stone Tile
Subway tiles get a redux in this mix-and-match collection made in Mexico exclusively for the Nashville, Tenn., importer. Offered in seven neutral colorways with five textures, such as diamond, honeycomb, and pinstripe, the line includes 2" by 5" and 4" by 5" pieces as well as pickets and raised-edge mosaics.