Rebuilding Confidence
The Design, Safety, and Security of One World Trade Center
In partnership with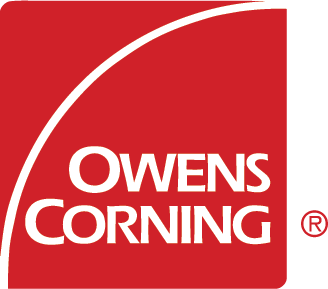 By Gideon Fink Shapiro
Just how safe is One World Trade Center, the tallest structure in the Western Hemisphere and the centerpiece of commercial development at ground zero? Safe enough that it's serving as a model for future high-rise construction.
High-rise construction did not halt, or even pause, after the destruction of the World Trade Center. On the contrary, it accelerated. The number of buildings exceeding 200 meters (656 feet) tall worldwide has increased fourfold since 2000, and the construction rate of tall and supertall buildings continues to accelerate. How safe and secure are these buildings?
Increasingly, stringent local and international building codes are reshaping life safety design standards. Some of these safety innovations can be traced to the design of One World Trade Center. Inaugurated in 2014, the 104-story, 3.5 million-square-foot tower in New York reflects the complexities of rebuilding an American icon after the tragedy of Sept. 11, 2001.
While the cultural significance of the tallest building in the Western Hemisphere remains ever in flux, its physical and mechanical underpinnings represent a quantum leap forward for tall and supertall buildings. Today, the building's stringent life-safety features are often overlooked by tenants and leasing agents who see not a national symbol resurrected, but prime office space with ambiance, appeal, and great views.
One World Trade Center embodies a massive design effort led by the New York office of Skidmore, Owings & Merrill (SOM) with key contributions from global engineering firm WSP and myriad consultants, manufacturers, and contractors. Much of its robust anatomy can be traced to forensic analyses of how the building systems of the South and North Towers of the original World Trade Center performed during the frenetic 56 minutes and 102 minutes, respectively, between when they were hit and when they fell. In the face of the incalculable emotional toll, building experts focused on the things that could be calculated, such as the ways future skyscrapers could better protect occupants and emergency responders in the face of disaster.
Plans for constructing new towers at the World Trade Center site commenced shortly after the tragedy. Friction between the developer, New York-based Silverstein Properties, and the owner, the Port Authority of New York and New Jersey, was exacerbated by the high level of public scrutiny and involvement of other public and private agencies. Within this high-pressure crucible, SOM, retained in October 2001, found consensus around questions of safety and security. "When [developer] Larry Silverstein asked us to build, one thing we all agreed on was that things had to be done differently," recalls SOM managing partner T.J. Gottesdiener, FAIA.
The firm set out to design the safest skyscrapers on the planet. First came 7 World Trade Center, the 743-foot-tall, 52-story glass-enclosed office tower on the north side of the 16-acre site. The parallelogram-shaped structure, opened in 2006, would serve as a warm-up for the planning and construction of its forthcoming 1,776-foot-tall neighbor, One World Trade Center. Not that the latter project went up easily. Designed from 2003 to 2005 and constructed from 2006 to 2014, the LEED Gold-certified One World Trade Center took more than a decade to realize.
Out of the spotlight, the technology of life safety for high-rise structures surged ahead. In May 2002, the Federal Emergency Management Agency (FEMA) and the Structural Engineering Institute of the American Society of Civil Engineers issued the results of their preliminary investigation of the World Trade Center disaster; a more extensive study by the National Institute of Standards and Technology (NIST) was concluded in 2005. These findings helped inform the 2008 New York City Building Code, the first major overhaul of the local building code since 1968.
But SOM and WSP were pressed to rebuild before the investigations concluded and before the building code was updated. By May 2002—the same month that FEMA released its preliminary findings—ground had broken for 7 World Trade Center. "One of the challenges was that we had to design these buildings for a set of parameters, codes, and provisions that had not been written yet," recalls Ahmad Rahimian, WSP's U.S. director of building structures, of the design work completed in the early 2000s. "We thought we should meet and exceed the codes of the future."
The team forged ahead by digging into International Building Code standards—the first comprehensive edition of which was published in 2000—and keeping abreast of official research on the Twin Towers. "We spoke with experts and had to become experts about what had happened," says SOM managing partner Kenneth A. Lewis, AIA. Some of these experts consulted from far away—the University of Illinois at Urbana-Champaign and Technion – Israel Institute of Technology—while others were local, including emergency responders who could speak from their own experiences in buildings nearby. Firefighters would arrive for meetings at SOM with the smell of smoke on their jackets, Lewis recalls. "They always were very businesslike, very thoughtful ... and sometimes they would put forward very practical ideas."
Considerations for safety loomed over the design process for One World Trade Center, but so did the belief that the structure should be an inviting place. No one wanted a building that looked or felt like a fortress. A huge challenge—and achievement—was visually lightening the base of the building, a 186-foot-tall podium shielded by 30-inch-thick concrete walls that contains a 50-foot-tall lobby topped by a series of mechanical floors. SOM's proposed prismatic glass cladding for the podium saw manufacturing difficulties, leading the firm to devise a system of triple-laminated glass fins over laser-etched steel louvers. Transparent cable-net glass walls admit natural light to all four lobby entrances, one on each building elevation (the east entrance is still under construction).
The lobby has become one of New York's most memorable: tall, white Carrara marble–finished walls pierced by clerestories usher visitors into a narrow but soaring elevator hall. LED lighting matches the color temperature of daylight entering the space. Cuts in the floor cleverly separate the western tourist lobby entrance from the rest of the space, obviating the need for partition walls. This lobby could have felt like a bunker, but instead it feels like a museum hall, complete with large-scale contemporary artworks.
Above the podium, SOM set out to make One World Trade Center transparent, literally. "Daylighting is important, but glass buildings were thought to be inefficient," Gottesdiener says. The firm found an ultralow-iron glass from Viracon and curtainwall manufacturer Benson Industries that looks transparent from the interior and is finished with a low-E coating on the outermost of the three panes. Designed to resist extreme wind and blast forces, it includes laminated and tempered glass in five thicknesses—the thickest near the building's base and at its top. Steel reinforcing rods hide within the aluminum mullions.
The transparency of One World Trade Center sets it immediately apart from the late architect Minoru Yamasaki's 1973 Twin Towers, the perimeters of which were shrouded by hundreds of slender steel columns. It also uses a radically different structure. Taking advantage of the complementing strengths of concrete and steel, the tower has a redundant "hybrid" system composed of a reinforced concrete core and a perimeter ductile steel moment frame. The core is like a standalone building—a blast-proof, 110-foot-deep square volume housing elevators, stairways, mechanical systems, standpipes, communications antennas, and restrooms. A 10-foot-wide corridor bisects the core on each floor. To the everyday occupant, the robust core means the use of gloriously open, sunlit, and column-free office interiors.
Below grade, the foundation of One World Trade Center extends some 70 feet down to bedrock, tiptoeing around a pre-existing PATH commuter train turning loop. The difficult site lies slightly east of that specified in the 2003 master plan by Daniel Libeskind, FAIA. As Christopher O. Ward, who served as executive director of the Port Authority from 2008 through 2011, recounts, the New York Police Department insisted the building be pulled back from West Street, also known as the West Side Highway, to reduce its exposure to potential vehicle bombs. "That added a lot of complexity to how you underpin the building," Ward says.
The use of 3D building information modeling (BIM) software—the first on a super-high-rise—helped coordinate the delicate threading of steel structural members, conduits, and shafts through a maze of infrastructure. "Thank God somebody can figure out how all these pieces fit together," Ward remembers thinking. "The ability to both graphically illustrate the engineering and give schedules and budgets was invaluable."
The concrete used in the construction of One World Trade Center was stronger than any mix previously used in the city, with a compressive strength of up to 14,000 psi. Working with the Port Authority's Materials Engineering Unit lab, WSP and other consultants developed and tested this high-strength mixture, keeping the heat of hydration in check by replacing over half of the cement content with slag and flyash. Sensors embedded in the concrete monitored the curing process as ironworkers and concrete subcontractors, working under New York–based construction manager AECOM Tishman, erected the steel-and-concrete core within a weatherproof jump-form armature.
Halfway through construction, in 2010, there was a partial change in client control. Silverstein Properties relinquished its role in One World Trade Center in a settlement with the Port Authority. Shortly after, New York real estate company the Durst Organization acquired a $100 million interest in the building, along with responsibility for leasing and managing it. Value engineering led to the elimination of the radome shell that SOM had designed to cover the spire, over the objections of SOM consulting design partner and chairman emeritus David Childs, FAIA. The total construction cost rose from a projected $3 billion to a reported $3.8 billion, making One World Trade Center one of the most expensive buildings in history.
"The public wanted to know how a building could cost so much and take so long," Ward says. Enhanced safety and security played a part. One seemingly simple directive was to rethink the design of egress stairways. The drywall-encased stair shafts of the original Twin Towers were severed in the events of Sept. 11, tragically and fatally stranding occupants on the upper floors. Those able to evacuate had to contend with smoke and darkness in the stairways. Firefighters carrying heavy, bulky gear struggled against the tide of people pouring down the stairs. When the emergency responders finally did reach the upper floors, their radio equipment failed, costing more lives.
Improvements pioneered at 7 World Trade Center and perfected at One World Trade Center helped launch a paradigm shift in egress systems for tall buildings. For starters, One World Trade Center's two egress stairs are encased in the reinforced concrete core that is a minimum of 2 feet thick. Stair widths are increased by more than 60 percent, from the standard 44 inches to 72 inches. Every stair landing contains a 30-inch by 48-inch rescue assistance area in the corner. Doors are positioned to optimize flow, with people entering in the down direction. Battery-powered emergency lighting and photoluminescent markings ensure that the stairs will not go dark. Independent air systems can pressurize each stairway to block potential smoke. Wireless infrastructure stands ready to relay emergency communications. Both sets of egress stairs exit directly to the street, while providing an alternate route via a connecting passageway above the lobby in case one of the exits is blocked. A third pressurized stairway and a water-resistant elevator are reserved for use by first responders.
"Many of the enhancements implemented at the World Trade Center have now been incorporated into the New York City Building Code" for high-rise structures, says Nicole Dosso, FAIA, director of SOM's technical department in New York, referring to features like pressurized stairs, photoluminescent markings, and a secondary power source for exit stair lighting. "But these were new ideas at the time." Other security measures remain all but unique to One World Trade Center: Its loading dock is guarded by a screening checkpoint a quarter mile to the south, air intakes are placed high off the ground to minimize the risk of exposure to biochemical hazards, and fuel lines for its backup generator are protected in the concrete core.
A huge factor in saving lives in the event of a fire in a tall building is stopping the fire from spreading. Giving the occupants additional time to safely evacuate in the event of a fire is the No. 1 priority in fire-stopping systems. Beyond coating the structure in cementitious fireproofing, this means creating a barrier between the edge of each two-hour-rated floor slab and the non-rated curtainwall system. The sophisticated perimeter fire containment system at One World Trade Center is provided by Owens Corning Thermafiber.
The essential ingredient is mineral wool, made from slag and naturally occurring rock that is melted and spun into fibrous blankets, explains Thermafiber's technical services leader Angie Ogino. At One World Trade Center, galvanized steel hangers secure the mineral wool—which has been shown to resist temperatures surpassing 2,000 F—into the spandrel openings; Safing insulation, also made from mineral wool, is installed in the narrow gap between the slab and the curtainwall. Behind the curtainwall insulation, steel reinforcements at the floor line are also critical where the floor slab intersects at the spandrels' mid-height to provide a tight seal when the compression-fit joint material is packed into the void. This detail prevents the curtainwall insulation from bowing due to the compression fit of the Safing insulation. Next, a strip of mineral wool, called the mullion cover, is applied to the inner face of the vertical aluminum mullions and all the mechanical attachments. Finally, a smoke-impermeable sealant is applied to the mineral wool insulation at the edge of the floor slab.
One World Trade Center's non-uniform floor plates, which transition from square to octagonal and back to square, meant that the Thermafiber Insolutions technical team had to analyze thousands of architectural drawings and issue roughly two dozen engineering judgments, supported by test results, to help provide comprehensive and code-compliant fire protection. Additionally, Ogino says, the building's floor-to-floor glass panels and the unusual profile of its mullions complicated the task of attaching curtainwall fire-stop insulation. And because the tower utilizes a "wet mullion" system of moisture control and drainage within the curtainwall cavity, any fastener penetrations had to be minimized. Ultimately, Thermafiber designed custom hangers, or mechanical fasteners, to fit the tower's custom curtainwall framing. "It wasn't just going in and pulling products off the shelf," Ogino says. "We had to incorporate additional design and custom detailing in order to incorporate the perimeter fire containment system to fit within the building design."
Before agreeing to lease a million square feet across 23 floors in 2010, One World Trade Center's anchor tenant, media giant Condé Nast, asked for reassurances about the building's safety. "The Condé Nast lease negotiations turned on a pivotal meeting," Ward remembers, where SOM briefed company executives on not just the sleek office design, but also the building's robust foundation and structure, its revolutionary stairways and blast-resistant curtainwall. "I remember S.I. Newhouse turning and asking me, 'Will my employees be safe?' " says Ward, who responded that all New Yorkers now faced a perpetual existential risk, but that this building was safer than any other. Condé Nast signed the lease.
As of August, One World Trade Center is approximately 80 percent leased, according to Jordan Barowitz, vice president of public affairs for the Durst Organization. Condé Nast is planning to sublease up to one-third of its space, leading some to worry that the tower may never be full. But demand for Class A office space at the World Trade Center is gradually catching up to the millions of square feet supplied by four new towers (and counting) at the site, including the most recent addition of 3 World Trade Center, developed by Silverstein Properties and designed by London-based firm Rogers Stirk Harbour + Partners.
Watching Millennials in jeans enter the lobby around 10 a.m., Barowitz observes, "This is not your father's Trade Center." One World Trade Center is home to many tech and media companies that are smaller and younger than Durst had expected. These companies tend not to be startups, Barowitz says, but "businesses 2.0" that have the financial security to sign a lease of five years or more. "What they're looking for now is a place where the air-conditioning works on the weekend and the elevators are efficient. And also a place where they can grow their businesses." To grow, he continues, they have to compete for talent. "Our tenants say that the views and natural light are a great recruitment tool." And the elevators, which go as fast as 2,000 feet per minute, do feel incredibly smooth.
The structure's open floor plans have already led its 64th floor Sky Lobby and One World Commons amenity spaces, designed by global firm Gensler, to accommodate unexpected programming. Expanded from what was originally just a seating area at the junction of express and local elevators, the full-floor ring contains lounges, a café, game rooms, comfy chairs for window-gazing, a conference room that doubles as a yoga room, and informal spaces inspired by Silicon Valley office culture.
Meanwhile, the colossal tower and its neighboring developments feel increasingly of the city. No longer a fenced-off construction site or an untouchable ground zero, the World Trade Center site has become one of Lower Manhattan's most hospitable urban landscapes, centered on the 9/11 Memorial Plaza and the National 9/11 Memorial Museum. Several streets subsumed by the original World Trade Center development in 1967 have been restored—to pedestrians, at any rate—and a performing arts center is on the way.
The 204-foot-square footprints of the original Twin Towers are now black granite pools of falling water. Those dimensions also define the base of One World Trade Center, a connection that its occupants could almost overlook. Peer deep inside this building's core, however, and what emerges is a cross-section of the entire building industry working together to rethink life safety in construction, influencing a new generation of tall and supertall buildings in New York and beyond.
Photos: James Ewing/OTTO
Illustration: Reza Iman
Floor plans: Courtesy SOM