This September, Steven Holl Architects celebrated the opening of the Winter Visual Arts Center on the Lancaster, Pa., campus of Franklin & Marshall College. Many academic buildings completed since the start of the COVID-19 pandemic are still quiet, awaiting the day when campuses closed for in-person instruction will host students again. But Franklin & Marshall's relatively small staff and student body (numbering less than 3,000 individuals) allowed it to create a quarantine bubble to protect the health of everyone on campus. Thus the Winter Visual Arts Center is already seeing its first students—albeit in a reduced capacity.
In this episode, Steven Holl, FAIA, discusses his firm's approach to the building's design, sustainable systems, innovative take on its concrete-and-steel structure, and meticulous detailing, while reflecting on the impact the COVID-19 pandemic has had on the opening of this structure and will continue to have on the design of future educational, public, arts, and institutional projects.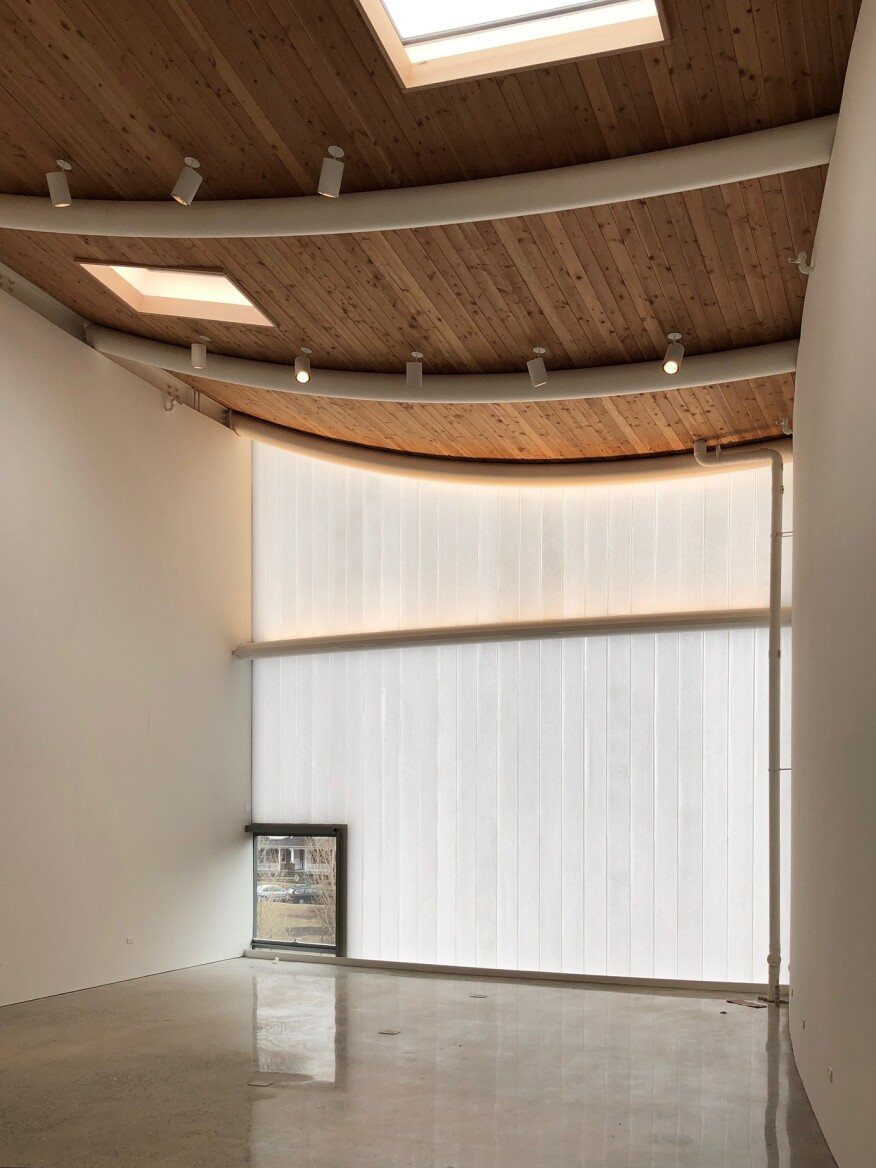 Episode 58: Explore Steven Holl Architects' New Winter Visual Arts Center, featuring Steven Holl, is also available on SoundCloud, and iTunes.
Show Notes:
To read more about the design and to see more images of the completed Winter Visual Arts Center, visit ARCHITECT's Project Gallery. You can read more about the design process here.
Other SHA projects mentioned during this podcast include The Ex of In House (2016); The Reach at the John F. Kennedy Center for the Performing Arts in Washington, D.C. (2019); the Hunters Point Community Library in New York (2019); and the Doctorate Building, National University of Colombia in Bogota, Colombia (in progress), among others.
This podcast episode was produced by Katie Gerfen and Rob Grauert.