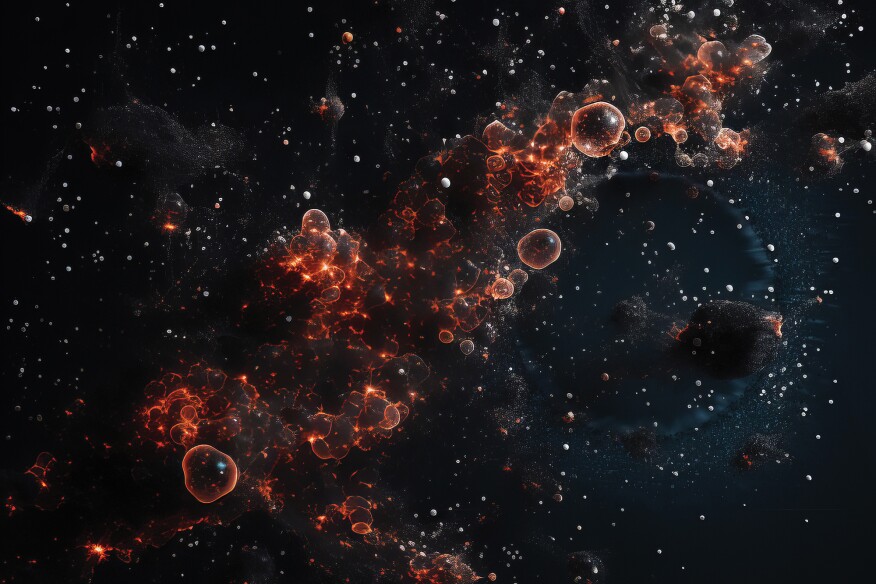 Now that you have traveled through the Dark Matter universe, we invite you to imagine and reflect with us. Using the knowledge you have gained reading the Dark Matter Issue, your goal is to co-create, support, and organize cultural spaces and rituals of the global majority toward sovereignty. Feel free to use whatever medium makes sense for your ideas. Follow these steps to participate.
You will need:
This magazine (printed or digital)
Six-sided die or dice rolling app
Something to write or draw with
A blank document
Your imagination
STEP 1: CHOOSE A ROLE
CO-CREATOR: Craft a creative text or image in response to thoughts shared in this issue.
SUPPORTER: Uplift authors by sharing their quotes or stories in this issue.
ORGANIZER: Imagine a potential event in one of the places mentioned in this issue.
STEP 2: ROLL FOR CONTEXT
Use your six-sided die or dice rolling app. Based on your dice roll, use the corresponding context to inform your content. For an extra challenge, include the last concept as a word or image in your response!
1: environment, race, sustainability | mushroom
2: open, movement or travel | teleportation
3: liberation or justice, action or transform | multiverse
4: youth, leadership, education or teaching | spice
5: diaspora, together, heal or care | taste
6: community, invitation, practice | river
STEP 3: SHARE WITH US
Visit darkmatteru.org/architect-magazine-2023-submissions to share your efforts with us. Check out what others have submitted at darkmatteru.org/architect-magazine. We appreciate your participation and contribution to the Dark Matter universe!
Reviewed by Tonia Sing Chi, A.L. Hu, Lester Li, and shawhin roudbari.
This article first appeared in the October 2023 issue of ARCHITECT, which was guest edited and designed by Dark Matter U.