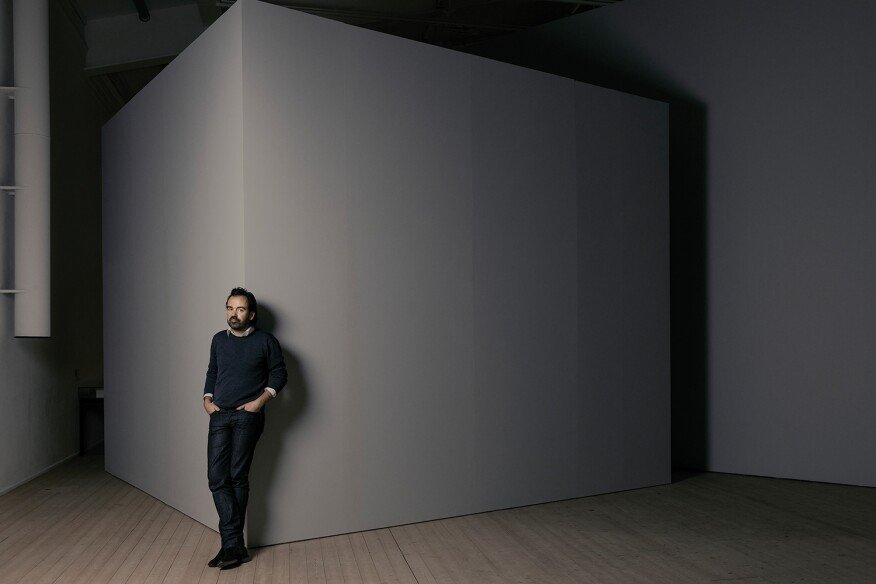 Iwan Baan is one of the most widely published architectural photographers working today, and his commitment to depicting environmental context and human habitation in his work has upended the tradition of cool, detached portraits of buildings. "It's much more interesting for me to see how buildings develop over time, how people take them over, and the messiness of daily life," he says. "Architecture is better when it can sustain these things." Baan, with more than 60 other participants, will be featured at the Chicago Architecture Biennial (Oct. 3, 2015 to Jan. 3, 2016), sponsored in part by the American Institute of Architects.
As a photographer, you struggle to capture the real experience of architecture. It's about space and a place, and it's difficult to communicate in a two-dimensional picture. It's of course something that you try—to represent that feeling of being somewhere. For me, a lot of the things that tell a story about architecture are small moments that happen within and around the architecture.
I'm not sure why architecture was obsessed for so long with pictures that didn't include people. I've wondered for so long why pictures had to be so sterile. Architecture is intended to be a controlled environment, so maybe that has something to do with the legacy— depicting the idea of absolute control, that pristine moment when a building is finished and empty and was the last moment the architect could control the environment. But I'm interested in when the building is taken over by its inhabitants, what happens after.
I like to travel light, a hard thing to do with camera equipment, which adds a layer between the moment you're capturing and yourself, so the phone camera these days is a nice option. With Instagram, I treat it as a small diary of the things I see and experience— all the things that don't make it into books or magazines. It's a different approach that very much supplements my other photography. It's also a chance to curate moments and places that I have encountered—often very fleeting moments where you don't have your camera with you—and it frees you from the bulk and the technical aspects of a regular camera and camera equipment, the filters, and lights.
I try to keep everything with me all the time—I don't send equipment ahead to other shoots, because of shoot schedules that shift all the time. I plan a week or two weeks ahead, but beyond that it's hard to say. Basically we travel with everything all the time—literally our whole life, including my partner, who is a writer, and our newborn son.
As the technology gets better and smaller, it will redefine photography. I can't wait for the day when I don't have to carry bulky equipment anymore.—As told to William Richards