The American Institute of Architects released the names of the 12 winners of this year's Young Architects Award. The award recognizes architects who have been licensed for no more than 10 years and "have shown exceptional leadership and made significant contributions to the profession early in their careers." The Institute awarded two fewer recipients this year than last year.
The jury for this year's award was chair Albert Rubeling, FAIA, senior vice president of Rubeling & Associates; Lenore Lucey, FAIA, principal at LML Consulting; Virginia Marquardt, AIA, a senior associate at DLR Group; Raymond Post, FAIA, principal at Post Architects; John Sorrenti, FAIA, president of JRS Architect; and Edward Vance, FAIA, founder of and design principal at EV&A Architects.
The 12 Recipients of the 2016 AIA Young Architects Award

Seth Anderson, AIA
Anderson is the principal architect and owner of Ascent Architecture and Interiors in Bend, Ore., a founding member of the Central Oregon Professional Architects' Network, and the director of Extra Metropolitan Affairs for AIA Southwest Oregon. According to the AIA: "In addition to design excellence, Seth has striven to create a positive and collaborative environment where architects and designers can continue to grow and work on meaningful projects."
Mindy Aust, AIA
Aust is an associate at Substance Architecture in Des Moines, Iowa, and the president of AIA Iowa. The AIA notes: "Through rigorous and recognized design and dedication with an emphasis on mentorship and community involvement, she brings both strategic vision and a willingness to roll up her sleeves and get to work on any project."
Erin Carraher, AIA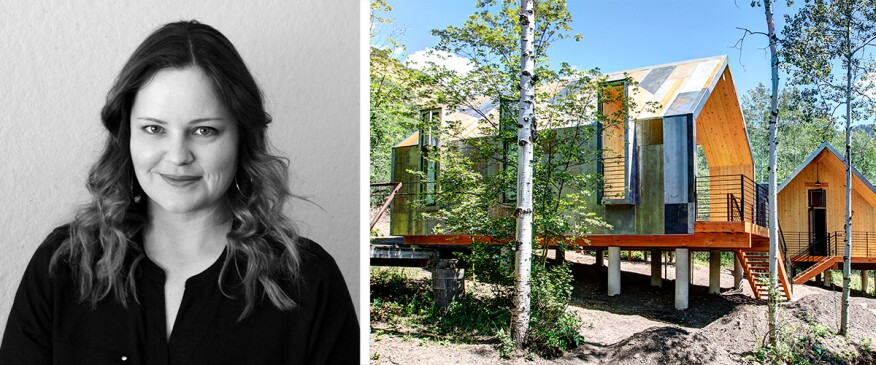 Carraher is an assistant professor at the University of Utah's School of Architecture. "Working in the academic and built environments, which she finds mutually beneficial and enriching, Erin is a member of the vanguard that is changing the perception of a young architect's ideal model of practice," the Institute notes.
Bob Ganser, AIA
Ganser recently joined MSR Design in Minneapolis as an architect. He is an adjunct faculty member of the University of Minnesota, and co-founded Minneapolis-based CityDeskStudio. According to the AIA: "As a designer, educator, and volunteer, Bob has constructed a model of practice for all young architects to aspire to."
Amy Kalar, AIA
Kalar is a senior associate at HGA Architects and Engineers in Minneapolis, an adjunct faculty member at St. Catherine University, and the creator of the blog ArchiMom. The AIA notes: "Through a powerful combination of advocacy, innovative practice, and deep passion for issues facing women in architecture, Amy has made waves by leading the charge for cultural change."
Yu-Ngok Lo, AIA
Lo is the founder of YNL Architects, which has offices in Los Angeles and Hong Kong, a partner and director of interior design at NDO Design, and co-founder and president of the Center for American Architects for Chinese Nationals. The Institute writes: "Having emigrated from Macau in 1998, Yu-Ngok is highly dedicated to lending his time and expertise to help emerging professionals, particularly Chinese students and architects."
Karen Lu, AIA
Lu is a senior associate at HGA Architects and Engineers in Minneapolis and a member of AIA Minnesota's Leadership Forum advisory committee. According to the AIA: "Through her extraordinary analytical and design skills, Karen exemplifies a broader definition of public interest design in service to her firm and the nonprofit organizations with which she volunteers her time."
Shelby Morris, AIA
Morris is an associate principal at The Beck Group in Atlanta and the Young Architects Forum Young Architect Regional Director for the South Atlantic. The AIA notes: "With the experience of someone many years his senior, his ability to function highly in the design/build environment has helped created more opportunities for his firm and the profession at large."
Carey Nagle, AIA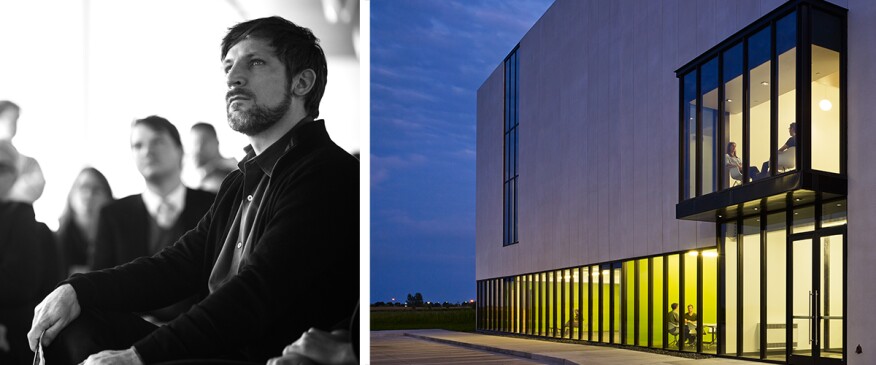 Nagle is an associate principal in BNIM's Des Moines, Iowa, office and a member of the Des Moines Urban Design Review Board. "With his accomplishments in high-performance design, leadership in the profession, and community engagement, Carey has led the design dialogue on numerous fronts," writes the AIA.
Daniel Scheaffer, AIA
Scheaffer is a senior architect at LS3P, based in the firm's Charleston, S.C., office, and an adjunct faculty member at Trident Technical College. The Institute notes: "Eager to learn and share his expertise, Daniel's never-ending interest in discovery has made him a well-rounded professional who is integral to the success of his projects while inspiring those entering the profession."
Carissa Shrock, AIA
Shrock is a senior associate at Moore Ruble Yudell Architects & Planners based in Santa Monica, Calif., and is a member and past chair of AIA Los Angeles' Academic Outreach Committee and a director on the chapter's board. "An extraordinary leader and mentor with a strong commitment to emerging professionals and students, she is making a measurable impact on the future of the profession," according to the AIA.
Stephanie Silkwood, AIA
Silkwood is an associate at RMW Architecture & Interiors, based in the firm's San Jose, Calif., office. The AIA writes: "Her ability to connect with her audience and channel true empathy while balancing a straight-forward and honest approach has led to her emergence as a leader at the firm, local, state, and national levels."
Read ARCHITECT's coverage of the 2016 AIA Honor Awards, as well as past coverage of the AIA Young Architects Award.