Enter the 64th Annual Progressive Architecture (P/A) Awards today!
ARCHITECT Magazine is pleased to announce the jury for the 2017 edition of the Progressive Architecture (P/A) Awards. Now in its 64th year, the P/A Awards program looks to the future of architecture by recognizing real projects for their forward-looking vision. This year's P/A Awards jury includes: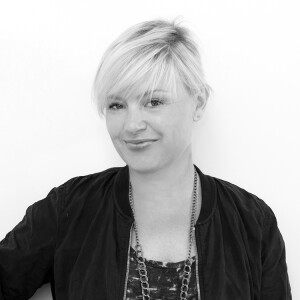 Barbara Bestor, AIA, is the founding principal of Bestor Architecture in Los Angeles. Bestor is Woodbury University's Julius Shulman Distinguished Professor of Practice and executive director of the school's Julius Shulman Institute. Her firm's work on the Beats by Dre Headquarters in Culver City, Calif., replete with aerial photography of L.A. by Iwan Baan, received national recognition with an Institute Honor Award for Interior Architecture from the AIA in 2015.
Jennifer Bonner is the director of MALL, which is based in Boston. In addition to running her practice, Bonner is an assistant professor at Harvard University's Graduate School of Design. MALL was profiled in ARCHITECT's Next Progressives column in September 2016, and the firm's explorations into building section were featured in an exhibition titled "Best Sandwiches" in Boston's pinkcomma gallery.
Enrique Norten, Hon. FAIA, is the director and founder of TEN Arquitectos, which opened in Norten's birthplace, Mexico City, in 1986, and expanded to New York in 2000. He holds the Miller professorship at the University of Pennsylvania, and has also taught at Yale University, Michigan University, and the University of California, Los Angeles. He won the Mies van der Rohe Prize of Latin American Architecture in 1998, and became an honorary fellow of the AIA in 1999.
2017 P/A Awards
The Progressive Architecture (P/A) Awards recognize unbuilt projects demonstrating overall design excellence and innovation. Judging will take place in December 2016. Winning entries will be notified in December 2016, published in the February 2017 issue of ARCHITECT, and honored at a celebration in New York in February 2017.
Important Dates - Deadlines Extended
Friday, November 4, 2016 → Submission deadline for standard entries
Wednesday, November 9, 2016 → Submission deadline for late entries (will include late fee of $50.00 per late entry)
Fees
$195 → Regular Entry
$150 → Additional Entries
Please Note: You will be charged a $50 late fee per entry for any materials submitted after November 4, 2016. All late entry materials must be received by November 9, 2016. All entry fees and late fees are not refundable.
Eligibility
Architects and other design professionals practicing in any region may enter one or more submissions. All entries must be commissioned by paying clients for execution. Proposals may be for any location. All entries must have been commissioned for compensation by clients with the contractual intention and the authority to carry out the submitted proposal. Projects must have a completion date after January 1, 2017.
Categories

Commercial
Cultural
Educational
Governmental
Industrial
Religious
Health-Related
Multifamily Housing
Recreational
Single-Family Housing
Urban Design
Questions? Email paawards@architectmagazine.com