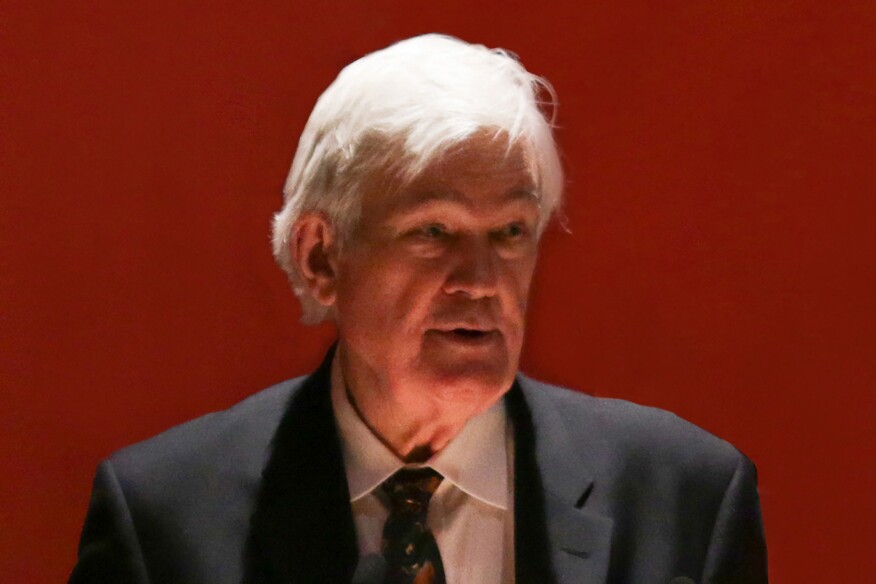 Today, the American Institute of Architects (AIA) named James McCullar, FAIA, as the recipient of its 2019 Thomas Jefferson Award for Public Architecture. Established in 1992 and named after the architect and third president of the United States, the award program recognizes "architects, public officials, or other individuals who design distinguished public facilities and advocate for design excellence," according to the AIA press release.
"McCullar has been dedicated to the advancement of housing and community design throughout his career," according to the same AIA release. "In his private practice and his service to the AIA, McCullar has worked to provide innovative affordable housing and social interventions for urban communities that are significantly underserved by architect-led design."
McCullar holds a B.Arch. from the Rice University School of Architecture in Houston and a M.S. in Architecture and Urban Design from the Graduate School of Architecture, Planning and Preservation at Columbia University in New York City. He started his architecture career by working for renowned architects such as I.M. Pei, FAIA, and James Polshek, FAIA, and New York–based firm Johansen & Bhavnani. In 1981, he founded James McCullar & Associates (now James McCullar Architecture) with a focus on affordable housing, sustainable community design, urban revitalization, and adaptive reuse. The firm's portfolio includes, among others, affordable public housing projects, cultural spaces, and educational facilities. In 1999, McCullar was elected to the AIA College of Fellows for his contributions to housing and community design, and in 2006 he received the Andrew J. Thomas Pioneer in Housing Award from AIA New York. McCullar also served as the 2008 president of AIA New York, where he supported former New York City Mayor Michael Bloomberg's PlaNYC2030 initiative.
McCullar joins the rank of previous awardees, including Stephen Ayers, FAIA, (2018); Alan Greenberger, FAIA, (2017); and Hans Butzer, AIA, (2016).
This year's jury comprised chair Katie Wilson, AIA, of KMW Architecture; Mark Chambers of the New York City Mayor's Office of Sustainability; Curtis Fentress, FAIA, of Fentress Architects; Stephanie Herring, Assoc. AIA, of CambridgeSeven Associates; and Margaret Montgomery, FAIA, of NBBJ.
To read more about this year's Thomas Jefferson Award for Public Architecture, visit aia.org.
Check out ARCHITECT's past coverage of the Thomas Jefferson Awards for Public Architecture.