Of nearly 200 unbuilt submissions, this year's jury selected nine international winners, sited across the globe, from Ghana and Helsinki to Colorado, showcasing design excellence and innovation from emerging practices and established heavyweights. Whether addressing equity through hybrid community spaces and cost-effective, low-rise housing or creating breathtaking, climate-sensitive proposals, these winning projects look beyond mere site and program, demonstrating how architects use design challenges as a launching pad for unexpected solutions that make our communities a better place to live, work, play, and breathe. — Paul Makovsky
Learn more about each winner by clicking on the project names below.
---
The Jury
Patricia Saldaña Natke, FAIA, founding partner and president, UrbanWorks, Ltd., Chicago
Kutan Ayata, founding partner, Young & Ayata, Los Angeles
Kai-Uwe Bergmann, FAIA, partner, BIG, New York
The 69th Annual P/A Awards jury was moderated by Paul Makovsky and Madeleine D'Angelo.
---
The Winners
"This deals with its environment and the current moment we are in as a projection. It's clearly not about office efficiency, it's clearly not about making the most of budget and footprint; it tries to do more." — Juror Kutan Ayata
Award
Houston Endowment
Houston
Kevin Daly Architects, Productora
---
"Pilares is just a striking solution. It's wonderful because it brings cultural aspects and pure architectural form into underserved parts in Mexico City." — Juror Patricia Saldaña Natke
Award
Pilares 02 & 03
Mexico City
Work Architecture Company, Ignacio Urquiza Arquitectos
---
"The water connection is not a deliberate, direct connection. And to see a project that begins to engage with the water's edge in such an evocative, sophisticated way, that's it for me." — Juror Patricia Saldaña Natke
Award
Lithos Wellness Center
Chengdu, China
Höweler + Yoon Architecture
---
"With its recycled materials, inset in the earth, materiality, and the cleanness of the volume and form, I thought this was an amazing project." — Juror Patricia Saldaña Natke
Award
Table Cabin
Leadville, Colo.
Kevin Hirth Co.
---
"Spatially, it was rich, it didn't fall into the traps of over expression. It's disciplinary in some way, in the way it deals with geometry and the spacial nuances that came about." — Juror Kutan Ayata
Merit
One and a Half
Toronto
Ja Architecture Studio
---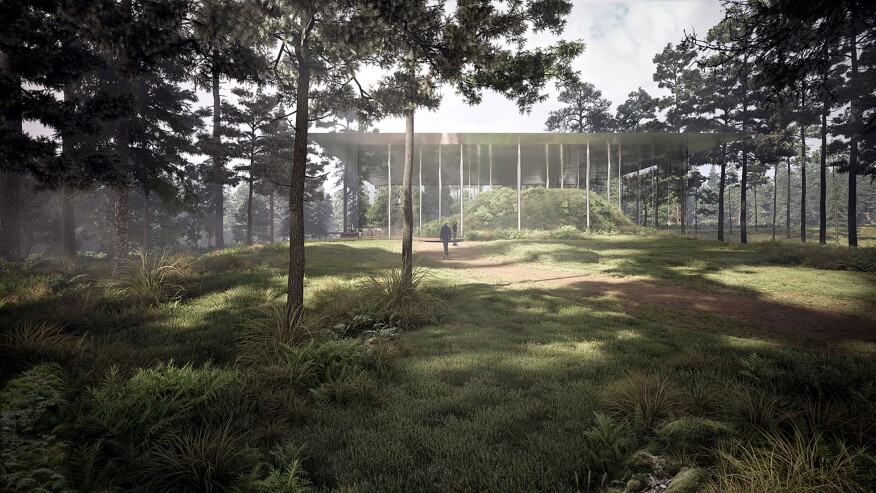 "I was really drawn to this. I'm happy to see representation taking an active role. Both from its abstraction to these images, one cannot really deny [the project's] visceral quality." — Juror Kutan Ayata
Merit
Shimmer
Drama, Greece
Kois Associated Architects
---
"This may be science fiction, but you've got to start somewhere and this is providing a vision for the people of Helsinki of what life could be like." — Juror Kai-Uwe Bergmann
Citation
Hot Heart
Helsinki, Finland
Carlo Ratti Associati
---
"There's an emphasis on outdoor space and that you gain your health by being outdoors, feeling the sun on your skin, and getting fresh air. It's doing a lot with minimal means." — Juror Kai-Uwe Bergmann, FAIA
Citation
District Hospitals Ghana
Ghana
Adjaye Associates
---
"I thought the scale and the composition were quite well done and that indoor-outdoor space-making was quite well done."— Juror Kai-Uwe Bergmann, FAIA
Citation
Low Rise Housing
Los Angeles
Kevin Daly Architects
---
To see past P/A Award winners, click here.