The Brick Industry Association (BIA) honored 32 firms through the 2016 Brick in Architecture Awards program, which recognizes the prominent use of firebrick in American and Canadian projects completed after 2011.
Judges placed winners into Best in Class, Gold, Silver, and Bronze tiers across seven categories: Commercial, Higher Education, Primary and Secondary Education, Healthcare, Government, and Single Family and Multifamily Residential. "These winners demonstrate the best of brick's aesthetic flexibility," says Ray Leonhard, BIA's president and CEO, in a press release. "As a material made from abundant natural resources, it's a perfect strategy in sustainable design." The Reston, Va–based trade association held its first Brick in Architecture competition in 1989.
BIA received over one hundred entries this year, according to Stephen Sears, BIA's Chief Operating Officer. This year's judges include Steve Berg, AIA, design leader at St. Paul, Minn.–based BWBR; Fiske Crowell, FAIA, principal of Boston–based Sasaki Associates; Kristin Hawkins, AIA, associate principal of New Haven, Conn.–based Pelli Clarke Pelli Architects; David Meleca, founder of his Columbus, Ohio–based eponymous firm; Clint Rigsby, senior landscape architect at SeamonWhiteside's office in Greenville, N.C.; and Fernando Villa, AIA, lead designer at New York–based Magnusson Architecture and Planning.
"Brick is so well known in a historical context," says Sears. ""It's valuable to see it is very much alive and well."
The complete list of award recipients can be found on BIA's website. Below are the seven Best in Class winners.
Old Parkland West Campus, in Dallas, Texas, The Beck Group
Prairie View A&M Agriculture and Business Building, in Prairie View, Texas, Overland Partners
Intermediate School 230Q Annex, in Queens, N.Y., John Ciardullo Associates
Millwood Fire Station, in Millwood, N.Y., Ohlhausen DuBois Architects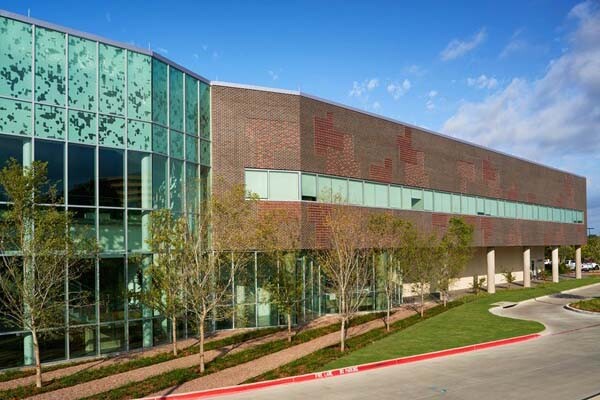 Baylor Surgical Hospital at Fort Worth, in Forth Worth, Texas, Page Southerland Page
46-09 Eleventh St, in Long Island City, N.Y., GF55 Partners
New Georgian Revival Home, in Greenwich, Conn., Charles Hilton Architects
To learn more, head over to ARCHITECT's Project Gallery.
More about Acme Brick Co.
More about Brick Industry Association