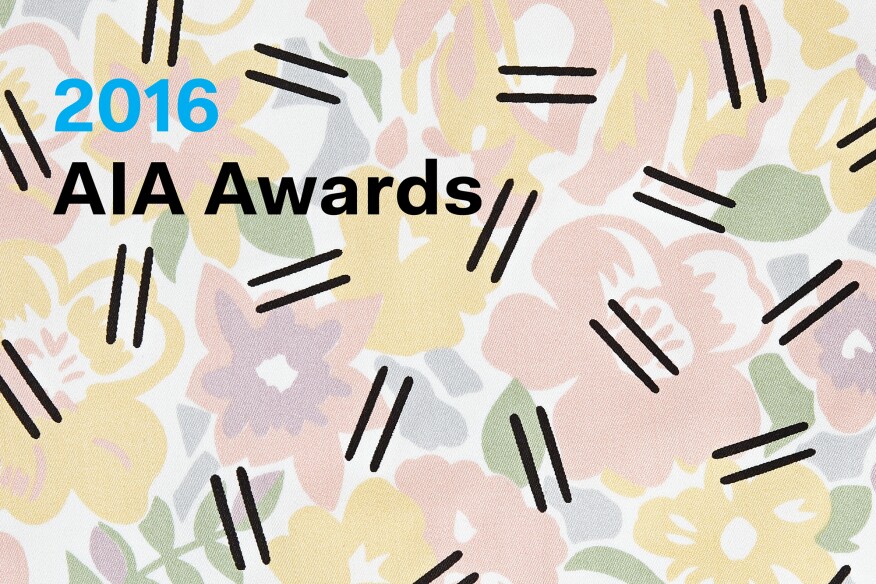 This month, the architecture industry is headed to Philadelphia for three days of lectures, meetings, and some real-life, business-card-swapping networking. What should you see during AIA Convention 2016?
AIA Honor Awards Ceremonies: The winners of this year's AIA Honor Awards will be recognized this week at several points throughout the convention. On Thursday, during the first keynote session, LMN Architects will be recognized as the recipients of this year's Architecture Firm Award. The following day, the Institute will honor the winners of the Twenty-Five Year Award and the Whitney M. Young Jr. Award. The ceremony for the Gold Medal, given this year to Denise Scott Brown, Hon. FAIA, and Robert Venturi, FAIA, will take place at Saturday's keynote session. While an additional awards presentation session on Thursday is sold-out, read about the winners of this year's Edward C. Kemper Award, Thomas Jefferson Award for Public Architecture, Associates Award, Young Architects Award, Institute Honor Awards for Collaborative and Professional Achievement, Institute Honor Awards for Architecture, Institute Honor Awards for Interior Architecture, and the Institute Honor Awards for Regional & Urban Design in the May 2016 issue of ARCHITECT. Douglas S. Kelbaugh, who won the 2016 AIA Topaz Medallion, was honored at the ACSA Convention.
Read ARCHITECT's complete coverage of the AIA Convention 2016.