*Update 5/12/2016: Actor Kevin Spacey has been replaced by actress Julia Louis-Dreyfus, who will be interviewed by Terry Gross, the host of the radio show Fresh Air. AIA has also announced that Moshen Mostafavi, Intl. Assoc. AIA, dean of the Harvard Graduate School of Design, will join Rem Koolhaas, Hon. FAIA, for a discussion.
Original Article:
Following last year's AIA Convention appearance by former U.S. President Bill Clinton, the Institute has tapped another president to speak at this year's convention in Philadelphia, or at least a guy who plays one on TV. Actor Kevin Spacey, a.k.a. President Frank Underwood in the Netflix show "House of Cards," is one of the two announced keynote speakers for the convention in May. (As an aside, Spacey and Clinton seem to be buddies.) Spacey will speak on the first day of the convention. Designer Neri Oxman is the keynote speaker on the second day.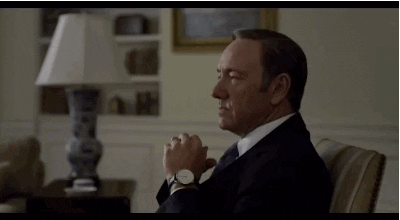 It's not unprecedented for Underwood to appear at a Spacey speaking gig. (Remember the 2014 Oscars?) The AIA describes the actor as "a man who is constantly innovating and looking for new challenges, just like architects." While the online description doesn't detail specifically what he'll talk about, the AIA notes: "This keynote is where you learn to be a game changer from a master innovator, collaborator, and disruptor." In addition to his acting resumé, Spacey is also the founder of the Kevin Spacey Foundation, which awards grants and scholarships in theater, dance, and film. Appointed in 2003, Spacey worked as the artistic director for The Old Vic Theatre Company in London until last fall.
Oxman, the second day's keynote, describes her work as "material ecology," and is the director of the Mediated Matter research group at the MIT Media Lab, where she is also a professor. The Mediated Matter group's research has included 3D-printed glass, prototype clothing designed to hold microbes that could keep its user alive in hostile environments, and the 2013 Silk Pavilion installation. She has received several awards, including a Women In Design 2014 Award from the Boston Society of Architects, the Vilcek Prize in Design in 2014, and a 2015 Emerging Voices award from the Architectural League of New York.

In addition to Clinton, last year's convention keynotes also included Cirque de Soleil's executive creative director Welby Altidor, the research director of National Journal's Communications Council Julie Dixon, and a panel on how to succeed as an architecture business moderated by Fox Business Network anchor Trish Regan. The third day's speaker for AIA Convention 2016 has yet to be announced. Spacey will speak at the convention on May 19, and Oxman will follow on May 20.