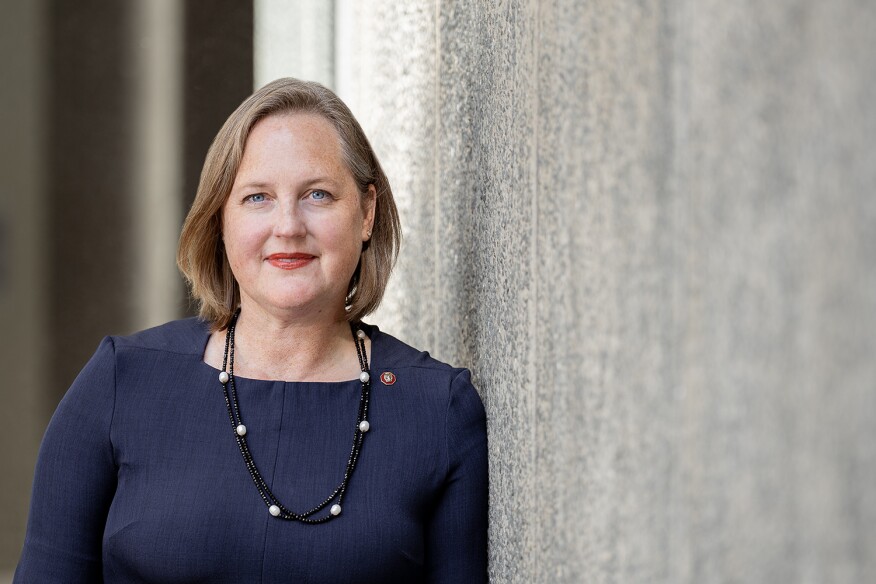 There are a handful of concepts that have always fascinated me. Design is one of them. Beginning as a never-ending array of possibilities, it eventually becomes a solution with the power to elevate the soul. When done well, it changes lives for the better.
Perspective is another. Architecture is both a collective and an individual experience. We make sense of the world as individuals and are shaped by our collective understanding. Perspective is both what we see and what we think. In my role as AIA president this year, I am privileged to have the opportunity to share my perspective with you.
A third concept that fascinates me is scale shift, something I remind my clients of throughout the journey of a project and which is influenced by perspective. Sometimes scale shift occurs when the same space looks both larger or smaller based on the context. It is when a client sees a steel structure for the first time and worries their new building is smaller than they imagined, or when furniture is placed in a room and the same client sees more space than they expected. A scale shift occurs when either the perspective or the context changes.
The new year has brought forth recent societal and culture scale shifts, and architects are called to lead efforts in finding solutions to many of society's most pressing issues. It is a testament to the resilience and strength of our profession that many architects and their businesses are stronger today than three years ago, but the workforce faces ongoing challenges such as talent development and burnout. We know climate change threatens the safety and health of humans and our planet, and architects are leading the creation of a more holistic built environment. Our profession has yet to reflect the racial and ethnic diversity of the society we serve, but we see firms taking an active role in changing career development criteria, questioning outdated elements of the professional environment, and raising cultural awareness expectations for current and future employees and clients.
From one perspective we face a lot of problems, but from another, we have a great opportunity to apply our leadership toward building a better world through design. We are amid a scale shift in architecture. In 2023, I will focus on raising awareness of the Framework for Design Excellence and the two overarching strategic goals that will guide AIA's work for the next few years: resolving the existential crisis of climate action for human and ecological health, and advancing racial, ethnic, and gender equity. The impacts of climate change are all-inclusive, without borders, and affect every person, every project, every client, every day. Architects are the most equipped and relevant professionals to create climate solutions that anticipate and adapt to an ever-evolving and worsening challenge. Similarly, we all have a role to play in advancing equity, inclusiveness, and belonging in our profession. Those goals are central to the AIA Guides for Equitable Practice, a resource for individuals and firms to define positive outcomes and turn intent into action.
While the new year is typically a time for resolutions, I would like to think it is about changing perspectives—how what we do and what we focus on can change our world for the better. I truly look forward to being on this journey with you this year.