The 2023 winners of the AIA Young Architects Awards have already left their mark on their profession but still face a number of problems to solve in the built environment. We asked this cohort of 17 recipients: How must architecture adapt and reinvent itself to tackle the big challenges of today? Here they are in their own words.
Efrie Scott
Sustainability Transformation Leader
Schneider Electric, Boston
"No individual or firm can decarbonize the built environment alone, and we no longer have time to delay getting climate-smart design right. We must learn from each other to accelerate our efforts to meet the challenges of the climate crisis. We must treat every act of design as an act of advocacy and an opportunity for collaboration."
Janica Ley Baker
Associate Principal
NAC, Los Angeles
"The big challenge architects face today is designing environments that prioritize well-being, mental health, and inclusivity. For me, this means thinking about aesthetics and design choices in terms of what brings people comfort. By approaching design with empathy as our guide, we can serve communities that have been historically marginalized and put in places of discomfort."
Allison Dvorak
Facility Development Director
Avera Health, Sioux Falls, S.D.
"We must continue to be present at the front end of policy and development within our communities at the local, regional, and national levels. By providing our expertise as architects, we are able to proactively define frameworks that address the critical issues of our time such as climate change, medical and mental health crises, and social justice within our work in the built environment."
Simona Fischer
Director of Sustainable Practice, Architect, Associate
MSR Design, Minneapolis
"Architects today have enormous obligations to the public: building resilient, energy-efficient structures; engineering toxicity and carbon footprint out of material supply chains; designing with circularity in mind; and creating infrastructure that supports wildlife habitats. The more wholeheartedly we dive in—and with more diverse voices at the table—the more joy we will find in the process."
Matthew Clapper
Principal and Founder
Modern Architecture & Development, Milwaukee and Chicago
"We must leverage our critical thinking and problem-solving abilities to analyze situations and turn them inward on ourselves and our profession. We must be willing to take more risks and look beyond the traditional definition of being an architect. We must strive to become more."
Jacob Davis
Senior Associate
archimania, Memphis, Tenn.
"Everyone deserves good design. We need to advocate for architecture as an equitable resource that can contribute to the well-being of all people and care for the environment. Through an inclusive process with diverse collaborators, we can unlock new outcomes that transform our communities in a more resilient and authentic way."
Shannon F. Gathings
Associate
Duvall Decker Architects, Jackson, Miss.
"Architecture must cease to act as an exclusive center. Well-designed spaces should not be privileged ground for some, and access to architectural education should not be out of reach for others. Architectural practice should be collaborative work by many diverse voices that fight to resist singular authority and authorship."
Brien Graham
Project Manager
LPA, Dallas
"Architecture must address the continued divide between architects and end users. Everything we create should be for, and about, people. Therefore, the people designing spaces must better reflect those who utilize them and provide agency to those who are most impacted. Adhering to the ideal of people-first placemaking will raise the value of architecture and the public perception of architects."
Christopher M. Haedt
Principal and Healthcare Practice Group Leader
DesignGroup, Columbus, Ohio
"As architects, we must recognize that our skill sets can transcend physical construction. Our creativity can enable us to reframe problems in diverse ways and drive positive change for our communities. We need not reinvent ourselves; rather, we must listen humbly and empathetically to those involved in the challenges we seek to solve."
Caroline Shannon
Strategist
Gensler, Boston
"Our commitment to 'protect the health, safety, and welfare of the public' is increasingly urgent as we face compounding, intersecting challenges to our health, climate, equity, and economy. We must execute on our charge to protect public health by imagining and building spaces that allow people and ecosystems to survive, adapt, and thrive in a new paradigm of practice."
Beresford Pratt
Senior Design Manager
U.S. Army Corp of Engineers, Baltimore
"The architectural industry is a powerful but slow-moving freight truck that carries many essential building blocks of society. If we are going to tackle the tough issues of social justice, climate action, and rapid technological advancements, architecture is going to have to reinvent itself as a significantly more accessible service."
Ryan R. Murphy
Architect
U.S. Army Corps of Engineers, Savannah, Ga.
"Architecture must evolve and innovate to meet the challenges of the present and future by using sustainable, technology-driven approaches to create buildings that are resilient, functional, and responsive to the needs of society and the environment. Architects play a vital role in addressing the needs of our built environment."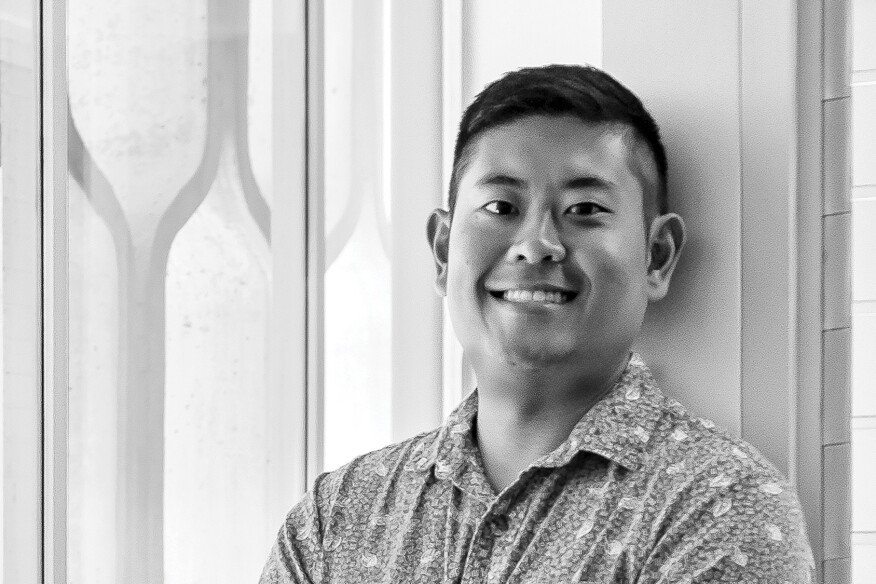 Jason Takeuchi
Project Architect
Ferraro Choi and Associates, Honolulu
"Architects today are collectively tackling sustainability and resilience through climate action and decarbonization, which have important global and ecological impacts. However, architects must also be intentional in their approach to sustainability to include the resilience and direct empowerment of all types of people and cultures."
Kimberly Tuttle
Architect and Emerging Talent
Program Manager
Gensler, Washington, D.C.
"We need to lean into mentoring and guiding the next generation. Students have a fresh perspective on what the profession needs to focus on, especially as we continue to tackle the big challenges of today and tomorrow. I am constantly in awe of the passion this generation has for social and climate justice."
Kate Thuesen
Senior Associate Talent Acquisition Leader
DLR Group, Des Moines, Iowa
"I became an architect because I wanted to change the world. To effect change, architects must prioritize sustainable design and carbon reduction; invest in technology to increase our value; foster belonging and value in all people; and address social issues inside and outside of our profession."
Stephanie Vito
Mental and Behavioral Health Design Leader
CannonDesign, Buffalo, N.Y.
"The statistics of Americans suffering from loneliness, depression, and acute mental illnesses are staggering. Architecture, regardless of typology, has the ability to heal and to incorporate restorative spaces for all its users. The quality of a space has a profound effect on one's cortisol levels, stress, and anxiety. Architecture has the power to isolate people or bring them together."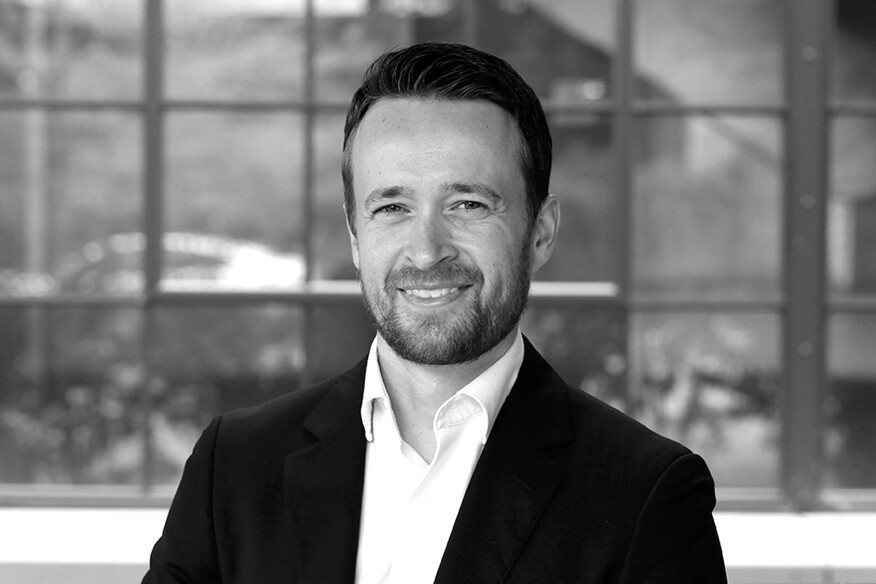 David J. Wilson
Associate Vice President, Project Designer
HGA, Minneapolis
"We have the ability—and responsibility—to invite full representation and expertise to the design table. We need to guard the health and wellness of future generations. 'Good architecture' can no longer be at the exclusion of groups of people or the planet. Architecture, at its best, connects us to something greater."
This article appeared in the May/June 2023 issue of ARCHITECT.
See more winners of the 2023 AIA Honor Awards here.