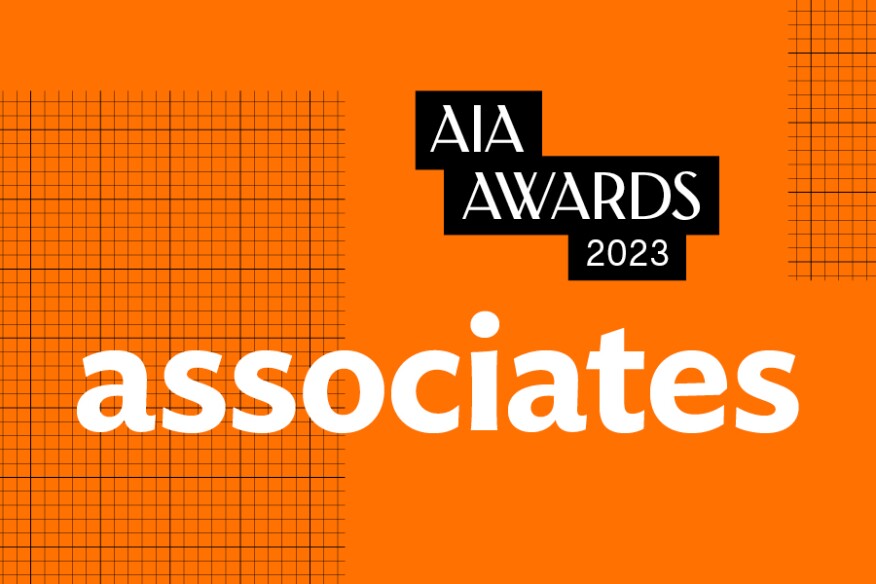 Today, The American Institute of Architect has named two winners of its 2023 Associates Award, honoring Associate AIA members that embody "outstanding leaders and creative thinkers for significant contributions to their communities and the architecture profession," according to an AIA press release.
The 2023 Associates Awards jury comprised chair Gianna Pigford, AIA, Stantec, Plano, Texas; Mitchell Ramseur, AIA, M Ramseur & Associates, Raleigh, N.C.; Ricardo J. Maga Rojas, Assoc. AIA, STG Design, Austin, Texas; Mona Hodge, AIA, Smith Gee Studio, Nashville, Tenn.; and Jacqueline Gomez, Hispanic American Construction Industry, Chicago.
Winners of the 2023 Associates Award
Hallie Crouch, Assoc. AIA
Director of strategy and associate principal, Bialosky Cleveland, Cleveland
From AIA: Crouch is a vital bridge between school and the profession, and she routinely engages students in alternative careers in the profession. She has reached more than 200 students at three universities by participating in juries, mock interviews, and speaking engagements. She is also an eager mentor through programs at her firm, which she helped build and sustains, and AIA Cleveland.
Jeremy Gentile, Assoc. AIA
Design manager, Sonesta Hotels, Chicago
From AIA: A fierce advocate and adroit convener, Gentile's plentiful contributions have greatly supported his peers representing the next generation of architects.
---
See more winners of the 2023 AIA Awards here.