"The uniformity of the indirect light is so clean. It's like a little lantern in the woods." —Juror Lauren Dandridge
When Cline Bettridge Bernstein Lighting Design signed on to help renovate the Dairy, an 1870 Victorian Gothic cottage in New York's Central Park, restoring a sense of whimsy to the structure was a primary goal. To transform the historical building—now used as an information center and a gift shop—into a fairytale-like focal point come nightfall, the designers called on LED lighting that accentuates the Dairy's intricate wood detailing. The team exclusively used lamps that were 3000K, a type of warm light that shows off the cottage's natural material palette. They also employed photometric modeling, which empowered the lighting designers to create renderings that helped the client visualize the placement of the LED fixtures and their intended.
The resulting scheme features concealed LED strips, which highlight the structural gables and roof towers. A dimming system cleverly balances the amount of light on the solid-stone structure's exterior with the darkness of the park during evenings. Within the Dairy's open-air, wood loggia, meanwhile, asymmetric linear uplights illuminate the ceiling and downlight cylinders bathe the floor.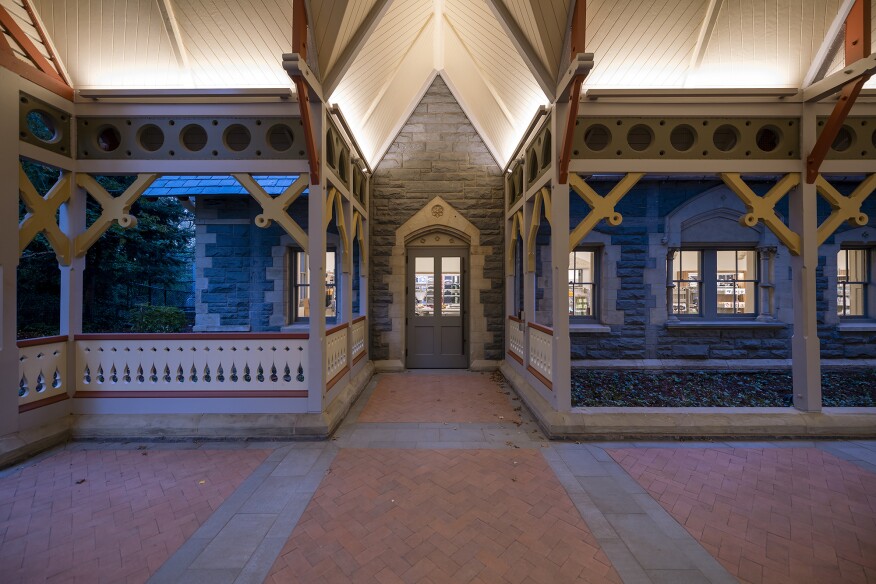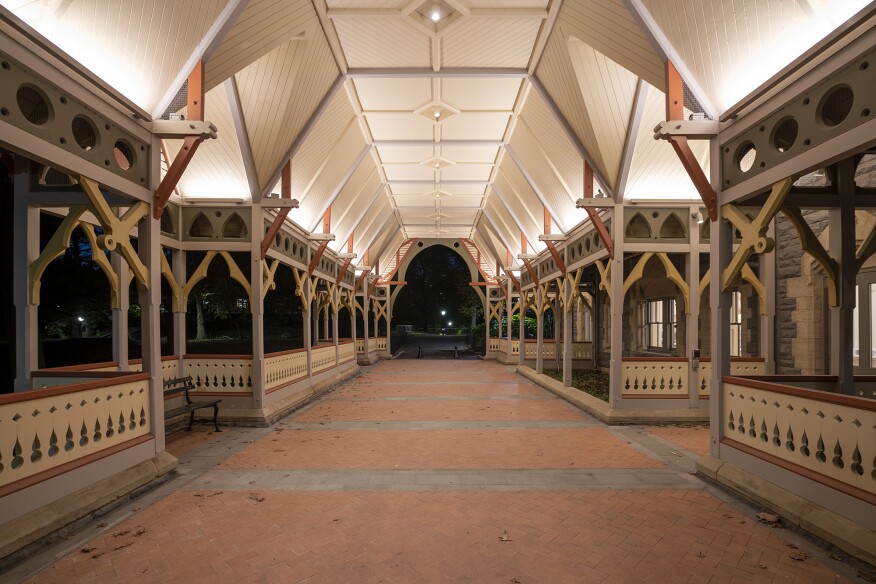 PROJECT CREDITS
Project Name: The Dairy at Central Park
Location: New York
Client/Owner: Central Park Conservancy
Lighting Designer: Cline Bettridge Bernstein Lighting Design
Architect: Central Park Conservancy
Photographer: Timothy Schenck Photography
Project Size: 4,330 SF
Project Cost: $7,000,000
Watts per Square Foot: 1.2 Watts per SF
Code Compliance: Project is a NYC Landmark building, therefore exempt from Energy Code requirements
Lighting Product Manufacturers: Ecosense; LED Linear USA; A-Light; Lucifer Lighting
This article appeared in the Janurary/Febuary 2023 issue of ARCHITECT.