"Cove.Tool's quick response time and iterative feedback loop are advancing the incorporation of sustainable design practices in architecture. The startup is part of a growing grassroots movement to democratize technology in the industry." —Juror Bradford Prestbo, FAIA
Architects have longed for software that can estimate project energy use across different building systems, address inevitable client questions on investment, and generate visual and understandable results. In 2017, Patrick Chopson, AIA, and Sandeep Ahuja began the process of automating the meticulous and often repetitive tasks involved in building energy modeling while running their Atlanta-based sustainable design consultancy, Pattern R+D. Daniel Chopson, Patrick's brother, soon added his software development experience to the effort and within a year, they had a beta version of Cove.Tool—and a promising startup to boot.
The cloud-based app optimizes for project cost while considering multiple parameters. The software runs thousands of simulations to find the lowest-cost solution to meet the desired performance target, which can be as simple as code compliance or as ambitious as net-zero or net-positive energy design. Not only can Cove.Tool assess performance through the different design phases, but it also can identify opportunities for greater savings in cost, energy, carbon, and water consumption.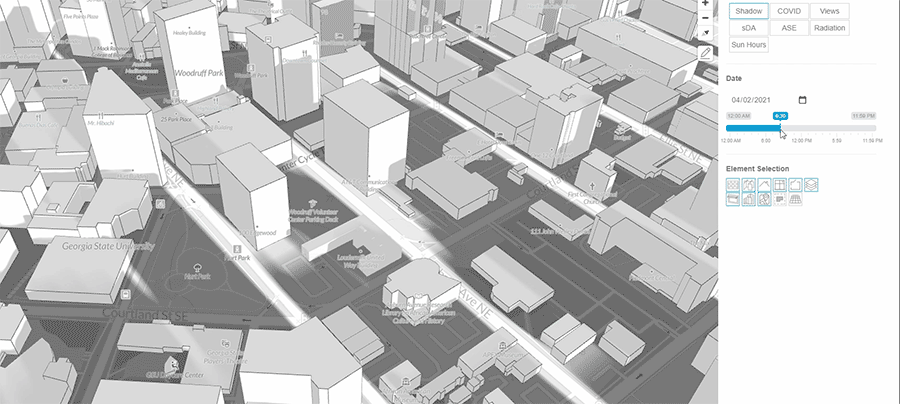 The program offers a holistic solution, freeing architects from the task of finding different software for each design parameter, such as daylighting or HVAC. While several existing programs can facilitate project delivery, Ahuja says, "these highly fragmented standalone specialized 'hero' applications do not communicate through a functional data structure." Remodeling a building in each application can take upwards of 100 to 200 employee-hours, she estimates. Cove.Tool uses a room-identifying algorithm to convert models created from common platforms, including Autodesk Revit, Sketchup, Rhinoceros, Grasshopper, and Archicad, for its analyses.
With more than 12,000 users to date, Cove.Tool aims to become an automated sustainability consultant that firms and projects of all sizes and budgets can afford to hire, so to speak. Indeed, one of the startup's objectives is to democratize access to building performance analysis tools and information.
Guided by user feedback, the Cove.Tool team rolls out new features on a weekly basis. Coming soon, Ahuja says, is a 3D drawing tool with which users can "draw, modify, and collaborate on their early-stage designs directly inside the Cove.Tool platform to get beautiful, automatically closed geometry."
Product walk-through

Drawing and rendering in Cove.Tool

Evaluation of multiple parameters in Cove.Tool

Energy-use-intensity comparisons in Cove.Tool

Cost comparisons in Cove. Tool

Project Credits
Project: Cove.Tool, Atlanta
Founders: Sandeep Ahuja, Patrick Chopson, AIA, Daniel Chopson
Special Thanks: Cove.Tool team, Georgia Institute of Technology, U.S. Department of Energy