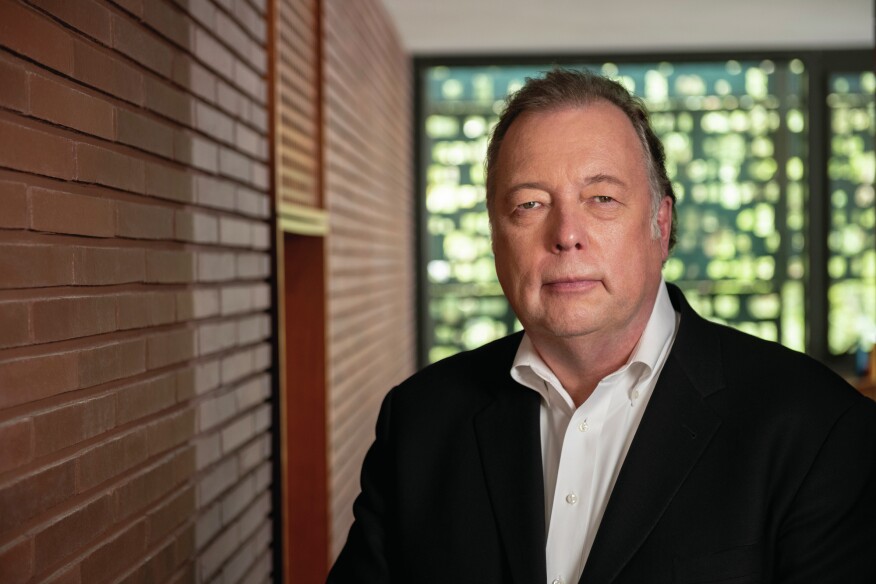 Chicago architect Brad Lynch passed away on Sept. 26 at 64. He collapsed at home on Sept. 17 due to a cerebral hemorrhage and never regained consciousness.
A native of Racine, Wis., Lynch was fascinated at an early age by the work of Frank Lloyd Wright located within his hometown. But the arc of his career was set when his parents brought him to Chicago at the age of nine to see the new and controversial Picasso sculpture in the Civic Center plaza. "To me, that was the big city," he told Crain's Chicago Business in 2007. "Chicago was the American city. I could see myself ending up here someday."
Like Wright, Lynch didn't attend architecture school. He studied art, art history, engineering, and landscape architecture at the University of Wisconsin before managing the restoration of Wright's first Herbert Jacobs House in Madison. "I got in through the side door," Lynch said in 2007 about his entry to the profession. "I was put off a lot by theory and postmodernism," he said. "Architecture was trying to find itself in relationship to art history and did a very poor job of describing itself."
Lynch founded Brininstool+Lynch with David Brininstool, AIA, in 1989. In its more than 30 years of work, the firm has been responsible for notable projects including the Perimeter Gallery locations in Chicago and in New York, the Racine Art Museum in Wisconsin, the Tiny Lounge in Chicago, which closed in 2018, the Claremont House in Chicago, and Wood House in Chicago.
Widely published, Lynch's work displayed an uncompromising approach to modern design that led to evocative renditions of materials and place. "There's a nothingness to our places. It's minimal, simple, very straightforward, but the more you sit in the room, it's something you can enjoy," Lynch once described. "That's what a house should be: a place that's readily enjoyable over and over again."
Lynch had just recently moved into the award-winning Wood House that he designed for a client in 2013.
"We really wanted the façade to be a composition, more than an idea of window placement," Lynch told ARCHITECT in 2014 while discussing the project with architecture critic Lee Bey. "In the city, everybody has their blinds or drapes drawn. In this house the light goes through, they get the sense of light and sky, but the composition allows it without having to pull the shades."
Chicago-based graphic designer Steve Liska had a remarkably symbiotic relationship with Lynch—who designed three homes and two offices for Liska while the graphic designer provided Lynch with a consistent visual identity through websites, monographs, and a variety of other two-dimensional representations over three decades. "Brad has been a friend, client, and my go-to architect for most of his career," Liska says. "For Brad, it was always about the experience, and the one I will miss most is his remarkable friendship."
Many members of design community have mourned Lynch's passing over social media.
Sad news on the architecture beat. Brad Lynch, award-winning Chicago architect, dies at 64 - Chicago Sun-Times https://t.co/1qzOON92te

— Lee Bey (@LEEBEY) September 27, 2022
I'm very sorry to report that Chicago architect Brad Lynch, co-founder of Brininstool + Lynch, has died. A distinguished practitioner, critic + teacher, Brad graced Chicago with strong ideas + the buildings that grew from them. He'll be missed. Full bio: https://t.co/GMfu5LCQrk pic.twitter.com/SbBeBseRws

— Blair Kamin (@BlairKamin) September 27, 2022
This article has been updated since initial publication.