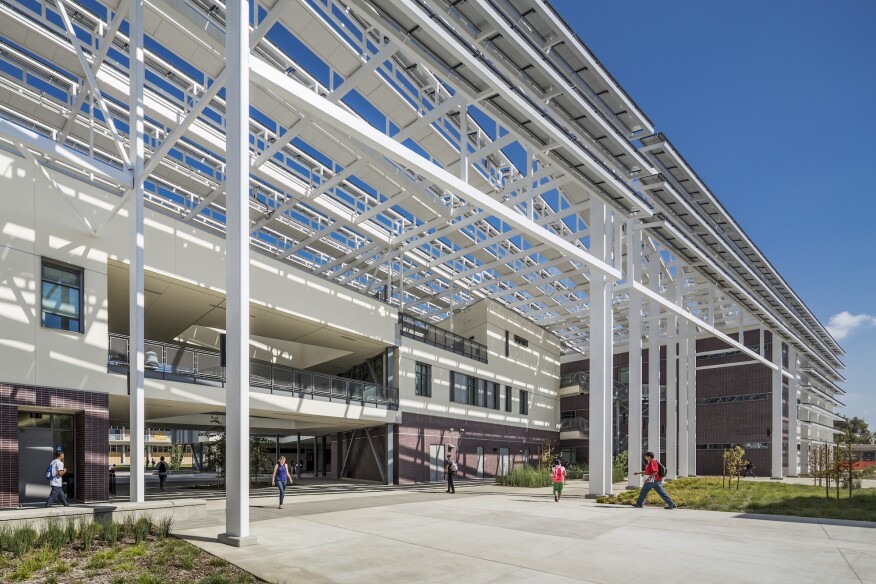 Architecture and engineering firm HGA has acquired Madison, Wis.–based Sustainable Engineering Group (SEG), effective July 1. With the acquisition, HGA aims to augment its expertise in sustainable design and energy planning, according to the firm's press release. In that same release, HGA vice president and energy and infrastructure market leader Rick Hombsch said, "SEG's approach and deep knowledge will allow us to better serve the energy needs of our growing client base. ... By combining forces, we are creating a more robust in-house practice that will enhance our capabilities to research, plan, and implement highly advanced energy systems that benefit our clients economically and environmentally."
SEG was founded in 2004 by engineers Manus McDevitt and Svein Morner. The 12-person firm specializes in energy systems modeling, project commissioning, retro-commissioning, LEED certification, and research, particularly in the areas of geothermal systems, renewable energy systems, and carbon-reduction and net-zero campus planning.
With the acquisition, HGA now has 10 offices across the United States. The firm has won numerous project and individual member awards from the AIA at the national, state, and local levels. It has also been recognized in ARCHITECT's R+D Awards, ARCHITECT 50, and Progressive Architecture (P/A) Awards.