Today, Cornell University announced that J. Meejin Yoon, AIA, will become the next dean of its College of Architecture, Art, and Planning (AAP). Currently serving as the head of MIT's architecture program, Yoon is the first woman named to the position since the AAP was formed in 1896. She is also an alum of the school, graduating in 1995 with her B.Arch.
"Meejin Yoon is an exemplary alumna of Cornell's architecture program," Cornell provost Michael Kotlikoff said in a press release. "She has led key academic initiatives and contributed to the transformation of the department of architecture at MIT, and leads an award-winning design practice."
After attending Cornell, Yoon went on to the Harvard Graduate School of Design and later studied as a Fulbright fellow in South Korea. In 2001, she founded Boston-based practice Höweler + Yoon with fellow Cornell graduate Eric Höweler, AIA. For the last 17 years, Yoon has taught at MIT, where she began as an assistant professor and later served as the director of the undergraduate program in architecture. In 2014, she was named the first female head of the MIT architecture department.
"I am deeply indebted to my education at Cornell," Yoon said in the same press release. "Even though we often talk about contemporary cultures of innovation, computation, and design, I do think there is a unique opportunity to conceptualize the role of design, arts, and planning from the perspective of Cornell, building on its contributions to the design disciplines in the past and constructing new models of practice that apply design for today's challenges."
In 2006, Yoon was awarded the Rome Prize and Fellowship in Design from the American Academy in Rome. A year later, she was named one of the Architectural League of New York's Emerging Voices. As part of her practice and research, Yoon's work focuses on the intersection of technology and contemporary design culture, design in the public realm, and the social and environmental responsibility of the built environment. Höweler + Yoon is currently designing the Memorial for Enslaved Laborers at the University of Virginia and the future MIT Museum at Kendall Square, among other projects. The firm's work also includes the MIT Sean Collier Memorial and Float Lab, which won an ARCHITECT Progressive Architecture Award this year.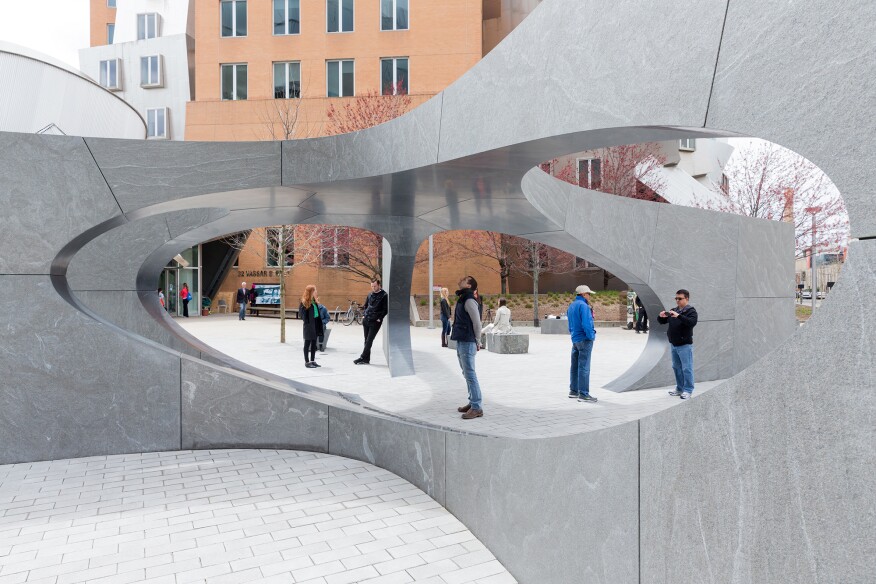 Yoon succeeds Kent Kleinman, who served as the Gale and Ira Drukier Dean from 2008 to 2018. Yoon will begin her five-year term on Jan. 1, 2019. (Höweler + Yoon will remain based in Boston despite Yoon's relocation to Ithaca, N.Y.)