This is the second episode in our two part podcast series helping architects better understand acoustics. If you heard episode one yet, make sure to go back and listen to "How Can Architects Better Understand Sound?" here.
In the first episode of our series on the architecture of sound, we talked to Michael Ermann, a licensed architect, expert on architectural acoustics, and professor at Virginia Tech's School of Architecture, and Steve Udolph, the national sales manager for CertainTeed Architectural, about how architects can better understand acoustics when they approach a project. In this episode, we continue our conversation with Ermann and Udolph and take a look at sound in different building typologies and dive into the latest acoustic trends.

Show Notes:
This podcast is underwritten by CertainTeed Architectural.
To read about Michael Ermann's Bubble Wrap House, click here. Click here to see more of ARCHITECT's acoustics-related coverage.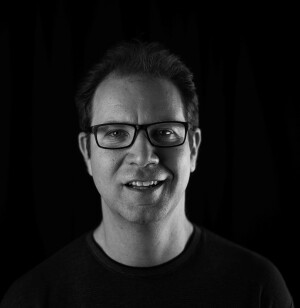 Michael Ermann is a full tenured professor at Virginia Tech's School of Architecture where he teaches design studio, environmental building systems, and both teaches and researches architectural acoustics. Professor Ermann has taught acoustics to more than 1,500 architecture students at Virginia Tech and, as continuing education, to more than 15,000 practicing architects, including 31 three-day seminars for American Institute of Architects chapters in New York, Washington, D.C., Miami, Houston, Los Angeles, Raleigh, New Orleans, New Mexico, and Alaska. He has authored or co-authored eight peer-reviewed journal papers in acoustics and presented more than 25 papers in that field. In the last 15 years, Professor Ermann has won five school awards for teaching, research, outreach, and creative achievement. He wrote Architectural Acoustics Illustrated (Wiley, 2015), which translates the discipline of acoustics into the graphic language of architecture. For this effort he earned the Virginia Prize for Design Research and Scholarship (the second time he won that award). Google "architectural acoustics" (click on the video tab) and his work will come up first in your feed throughout the English-speaking world. His YouTube channel enjoys more than 6 million views and more than 30,000 subscribers. In 2019, AIA Virginia conferred to him the Award for Distinguished Achievement for his life's work as an educator. A licensed architect, last year he won an international Architizer A+ first place award for the Bubble Wrap House he designed and lives in.
Steve Udolph is national sales manager for CertainTeed Architectural, covering a wide range of standard and custom product collections in felt, wood, metal, fiberglass, and more. It's a natural fit for Steve, who has spent his entire career in the interior specialties business, putting his dual degrees in marketing and management information systems to work in field that thrives on design, messaging, and technology.
This podcast episode was produced by Paul Makovsky, Madeleine D'Angelo, Kellie Schmidt, and Rob Grauert.