Firm name: Architensions
Location: Brooklyn, N.Y., and Rome, Italy
Firm leadership: Alessandro Orsini, Nick Roseboro, Assoc. AIA
Firm size: Four
Year founded: 2009, then relaunched in 2013 when Roseboro joined the firm
How founders met: Working on an architecture editorial project
Education: Orsini received a B. Arch. and M. Arch. from Roma Tre University and was a visiting scholar at Columbia University Graduate School of Architecture, Planning and Preservation; Roseboro received a B.F.A. from The New School.
Experience: Orsini worked at Steven Holl Architects; Roseboro was a freelance graphic designer and a musician.
What inspired the founding of the firm: Orsini: I felt the need to move on from Steven Holl Architects to pursue my own spatial research more focused on social issues. Roseboro: I always thought I would have a design firm from age 13.
Meaning behind your firm name: The name is the fusion of Architecture+Tensions. We thought it explained a lot about our interests in human behavior and space.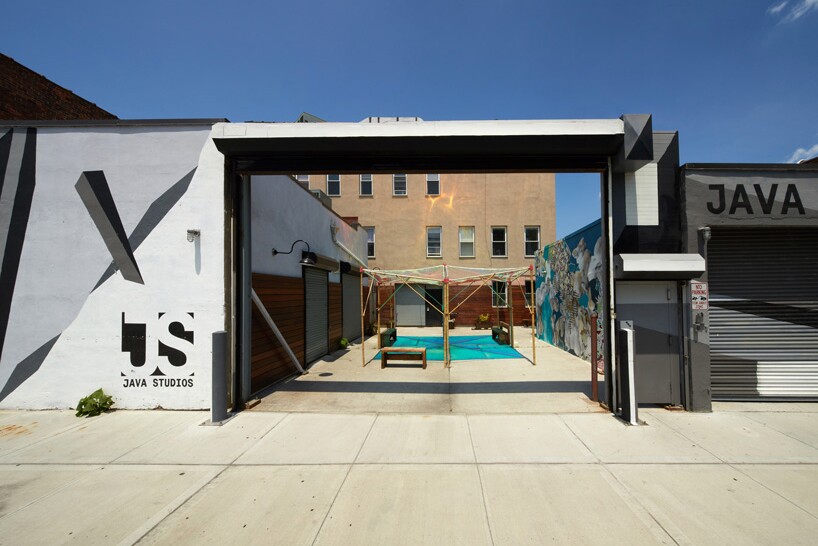 Firm's mission: Connecting architecture to people and their experience of the city.
First commission: An apartment renovation.
Most important project and why: Always the last one we have been working on. We just finished a proposal for a social housing project, which we embraced as a form of research, learning a lot from it and building new skills and expertise.
Another important project and why: Our almost completed House on House on Long Island. We spent a lot of time with material experimentation, drawing details that generated a great synergy between us as designers and the client.
Architects who have influenced you and how: We have many influences, not necessarily from architecture. A lot of them are from the past. Alberti is someone we bring to our conversations. Sottsass has been an inspiration during the development of our Coachella project. Then there is art, music, literature.
What's one thing everyone should know about your studio? We are truly committed to what we do: namely, bringing back design as the central aspect in a discipline that is today only considered part of a service industry.
Ambitions in the coming five years: We hope to engage projects in the public realm as a way to crystallize our research of the past five years. We also hope to work on social housing as a way to rethink the typology in light of current events, especially as they relate to social justice.
Special item in your studio space: Roseboro: the pin-up. Sitting down and discussing a design problem allows us to choose how to move forward at any stage. That said, the pencil is right there. Any pencil. Orsini: the book. Everything starts with something I read or write.
On the bookshelf: Roseboro: Pier Vittorio Aureli's "The Possibility of an Absolute Architecture". Orsini: "How to See a Work of Art in Total Darkness", by Darby English.
One design trend that should be left behind: The diagram as a way to motivate formal decisions, with the hope that your client will understand better and avoid slashing your ideas. I think we need other vehicles to drive the conversation between client and designer.
Design aggravation: We are sensitive to proportions: oversized structures and mullions.
Biggest challenge in running a successful practice: Finding projects we will be proud to work on that at the same time can sustain the office.
Biggest challenge facing architects today: Environmental issues are deeply connected to architecture. We need to embrace them if we want to survive. We need to understand that design is everything, not just building from scratch. It is important to re-use and preserve existing buildings as a form of environmental practice.
Most urgent question of policy or politics facing architects today: Architects and designers are accountable for the different issues around the development of contemporary cities. A change in the approach to urbanism is necessary to address equality, race, and social justice around public space. Architecture must benefit society at large. There is still a lot to discuss around the housing crisis and action to take against the gentrification phenomena that are erasing the culture of our neighborhoods.
A social media account everyone should follow: One_house_per_day on Instagram. It is a very interesting project that interrogates the question of housing as a typology.