Yesterday the Cooper Hewitt, Smithsonian National Design Museum released its annual list of National Design Award winners. Launched in 2000 as a project of the White House Millennium Council, the program celebrates design and how it can enhance everyday life. This year's program included 11 categories, ranging from architecture to fashion. The winners were initially nominated by the public and then selected by a jury. Here are a few of the winners recognized for their work in architecture and design.

Lifetime Achievement – Michael Graves
Michael Graves, who passed away in March, was renowned for both his architecture and his industrial design. Graves rose into the spotlight in the mid-70s with a group of architects known as the New York Five, which also included the late Charles Gwathmey, the late John Hejduk, Peter Eisenman, FAIA, and Richard Meier, FAIA. Graves was one of the pioneers of Postmodernism, and developed the style through works such as the Portland Building (1982) in Portland, Ore.; the Swan and Dolphin Resort hotels (1987) in Orlando, Fla.; and the Denver Public Library (1990). His industrial design works included a famous teapot for Alessi and a product line for Target. Late in his career, his focus shifted to accessibility and healthcare design, with wheelchairs and furniture for Stryker Medical, and projects like the Wounded Warriors Home in Fort Belvoir, Va., in collaboration with IDEO.
Architecture Design – MOS Architects
New York-based MOS Architects was founded by Hilary Sample, AIA, and Michael Meredith, AIA, in 2005. Winners of the Architectural League's 2008 Emerging Voices Award, MOS Architects has produced recent work including the Museum of Outdoor Arts Element House visitor center and the Lali Gurans Orphanage and Learning Center in Kathmandu, Nepal. Both Sample and Meredith also teach, at Columbia University's Graduate School of Architecture, Planning, and Preservation (GSAPP) and Princeton University's School of Architecture, respectively.
Design Mind – Rosanne Haggerty
In 2011, Rosanne Haggerty launched Community Solutions, an organization that aims to end homelessness through the development of design solutions to provide sufficient housing and human services. Haggerty is both a MacArthur Fellow and an Ashoka Senior Fellow, and won the Rockefeller Foundation's Jane Jacobs Medal for New Ideas and Activism in 2012.

Landscape Architecture – Coen + Partners
A renowned landscape architecture firm based in Minneapolis, Coen + Partners has worked on projects recognized in ARCHITECT's Annual Design Review, including U.S. Land Port of Entry in Van Buren, Maine; and R-House in Syracuse, N.Y.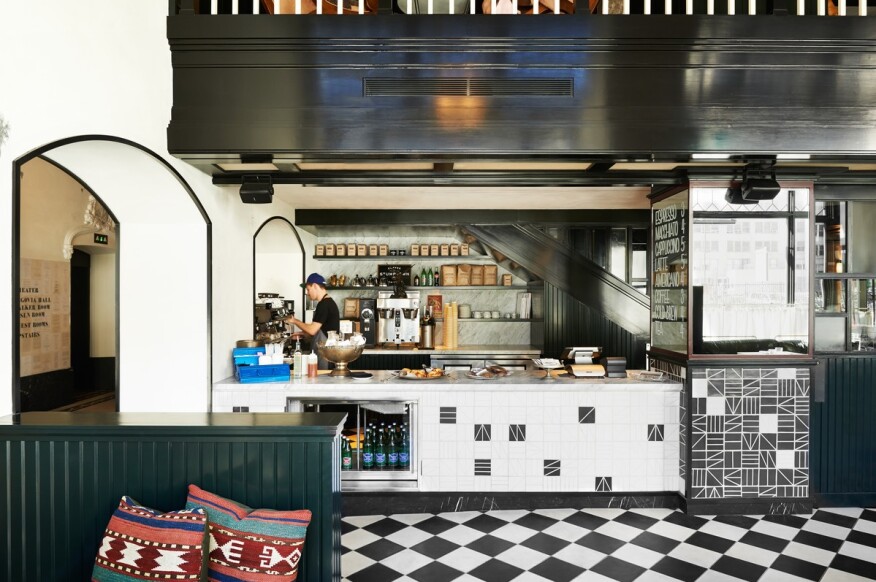 Interior Design – Commune
Los Angeles–based Commune is a design studio founded in 2004 by Roman Alonso, Steven Johanknecht, Pamela Shamshiri, and Ramin Shamshiri. Working on residential, commercial, and hospitality projects globally, not forgoing lifestyle products, the firm's ethos is centered on authentic creations culminating from a collaborative spirit.

This year's jury was led by Maurice Cox, associate dean for community engagement at Tulane University's School of Architecture, and included Lindsey Adelman, founder and creative director of Lindsey Adelman Studio; Waris Ahluwalia, actor, designer and founder of House of Waris; Amale Andraos, dean of Columbia University's GSAPP; advisor Doreen Lorenzo; designer Todd Oldham; Casey Reas, a professor with UCLA's department of Design Media Arts; Margie Ruddick, principal of Margie Ruddick Landscape Planning Design; and Rick Valicenti, founder and design director of Thirst/3st.