The lineup for the 2016 Venice Biennale has been released. This year's architecture portion has been dubbed "Reporting From the Front," featuring 88 firms and designers, and will be directed by Chilean architect and 2016 Pritzker laureate Alejandro Aravena, the principal and founder of Elemental, based out of Santiago, Chile. The South American firm is known for its socially progressive work targeting under-served communities.
Not surprisingly, the theme of social change is carried through in Aravena's segment of the massive art exhibition. Areas of focus include segregation, inequality, natural disasters, housing shortages, migration, informality, crime, traffic, waste, pollution, and community participation, according to a press release.
These political undertones are abstractly conveyed in the event's promotional image, captured by late English travel journalist and photographer Bruce Chatwin, which depicts German archaeologist Maria Reiche, standing atop a ladder and looking into the distance at the Nazca Lines in Peru. The point of view from the foreground of the Nazca Desert comes off as a barren landscape. However, from an aerial perspective, the onlooker, or Reiche in this case, can see a series of landscaped motifs made out of several thousand stones that form a large bird, a jaguar, a monkey, a tree, and a flower.
At a press conference in London during which the participants were announced, Aravena said he hoped that the 2016 biennale will provide an alternate perspective to the field, much like Reiche's literal positioning in the photograph. The theme explores how architecture responds to the world and social issues, and listening to those who have immersed themselves in related scenarios, so that "those on the ground," Aravena said, or representing other points of view, can learn from them.
The 88 participating designers and firms hail from 37 countries. Of that group, 50 are first-time participants. Thirty-three are under the age of 40, which Aravena says was unintentional. Five countries participating for the first time include the Philippines, Kazakhstan, Nigeria, Seychelles, and Yemen.
Internationally renowned architects and studios participating in the 2016 biennale include Herzog & de Meuron, Eduardo Souto de Moura, Norman Foster, Hon. FAIA, Renzo Piano, Hon. FAIA, Richard Rogers, Shigeru Ban, Kengo Kuma, Hon. FAIA, Wang Shu, Tadao Ando, Hon. FAIA, Peter Zumthor, Hon. FAIA, David Chipperfield, Hon. FAIA, SANAA, and 2014 Venice Biennale director Rem Koolhaas, FAIA.
Sixty-two exhibitions will be laid out in a singular formation for the event, with an additional three installations interspersed. One of these will be constructed solely by the biennale, while the other two will be conceived in collaboration with other institutions. One of the former two projects will be presented at London's Victoria and Albert Musem (V&A Museum), entitled "A World of Fragile Parts." Directed by Brendan Cormier, curator at the V&A Museum, the show will explore how cultural heritage sites are being affected by war and how copies of lost artifacts can lend a hand in preservation. The other is by Stefano Recalcati, a Milan-based architect working as a skills leader for Arup's master planning urban design sector, dubbed "Reporting from Marghera and Other Waterfronts," which analyzes urban regeneration for industrial ports in a municipality of Venice, Italy.
"Reporting from the Front" will open to the public on May 28 and run through Nov. 27.
Here are a few installations and exhibitions that ARCHITECT is excited to see at the 2016 biennale:
51N4E, based in Brussels, led by Freek Persyn and Johan Anrys
Anupama Kundoo Architects, in Auroville, India, with Anupama Kundoo
Arno Brandlhuber + Christopher Roth, in Berlin, Arno Brandlhuber and Christopher Roth
BeL Sozietät für Architektur, in Cologne, Germany, with Anne-Julchen Bernhardt and Jörg Leeser
Block Research Group: ETH Zurich, in Zurich, with Philippe Block and Tom Van Mele; with Ochsendorf, DeJong & Block, in Cambridge, Mass., with John Ochsendorf and Matthew DeJong; and The Escobedo Group, in Buda, Texas, with David Escobedo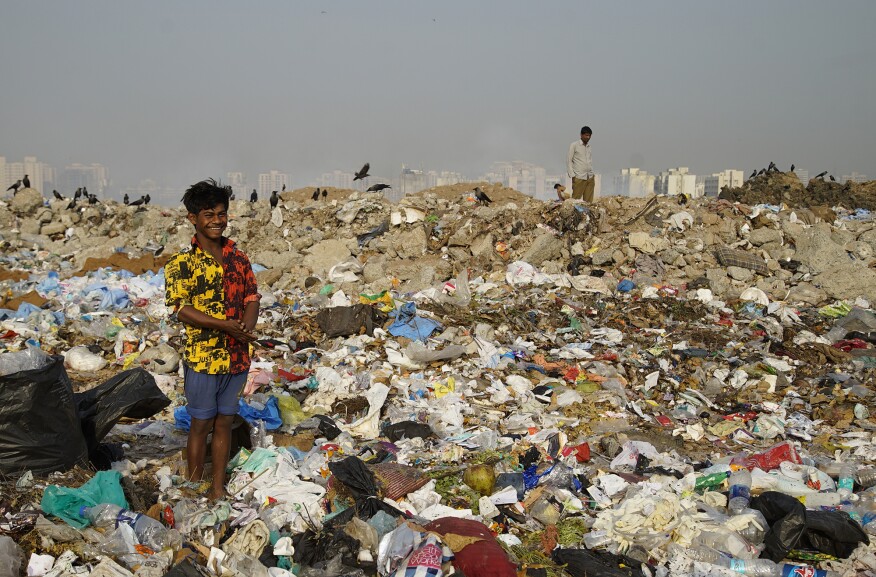 Hugon Kowalski + Marcin Szczelina, in Poznan, Poland, with Hugon Kowalski, Marcin Szczelina, Klaudia Dopierala, and Maria Dondajewska
Luyanda Mpahlwa DesignSpaceAfrica, in South Africa, with Luyanda Mpahlwa
Matharoo Associates, in Ahmedabad, India, with Gurjit Singh Matharoo
NLÉ, in Amsterdam, with Kunlé Adeyemi
ORG Permanent Modernity, in Brussels, with Alexander D'Hooghe, Luk Peeters, and Natalie Seys

Rahul Mehrotra and Felipe Vera, in Cambridge, Wash., with Rahul Mehrotra and Felipe Vera
Robust Architecture Workshop, in Colombo, Sri Lanka, with Milinda Pathiraja
Rural Urban Framework, at The University of Hong Kong, in Hong Kong, with Joshua Bolchover and John Lin
TYIN Tegnestue, in Trondheim, Norway, with Yashar Hanstad and Andreas Grønvedt Gjertsen

VAVStudio, in Iran, with Arash Aliabadi, Afshin Farzin, Saman Shamsbeki, Sakhi Shirmohammadi, and Amin Tadjsoleiman
Vo Trong Nghia Architects, in Ha Noi, Vietnam, with Vo Trong Nghia