The American Institute of Architects today released the winners of the 2017 Institute Honor Awards for Interior Architecture. This year's program recognized seven U.S. projects.
The jury comprised chair Hagy Belzberg, FAIA, of Santa Monica, Calif.–based Belzberg Architects; Jodi R. Ernst, AIA, of Orlando, Fla.'s Universal Studios; Karen Fairbanks, AIA, of New York City–based Marble Fairbanks; Paula Peer, AIA, of New Orleans–based Trapolin-Peer Architects; Jim Poteet, FAIA, of San Antonio–based Poteet Architects.
Click on the links below to read more about each of the seven winning projects in ARCHITECT's Project Gallery.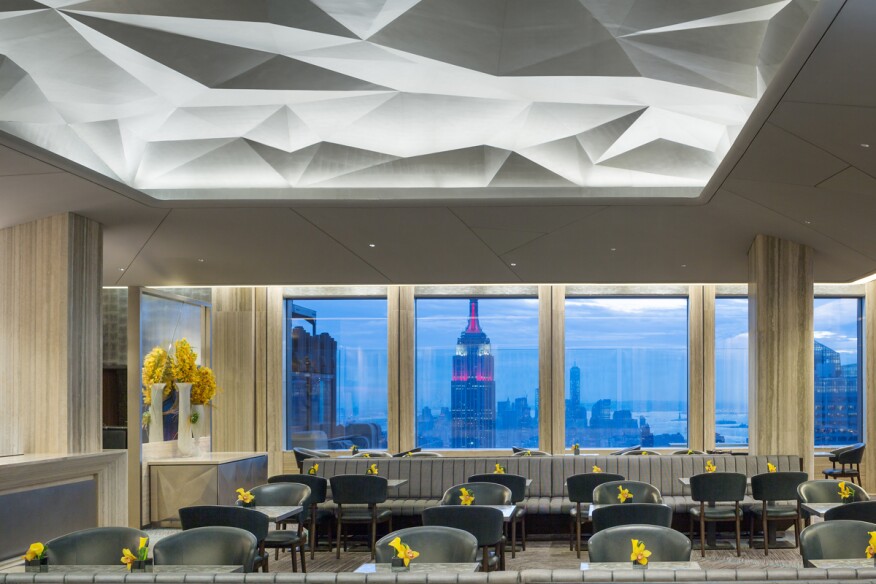 30 Rockefeller Plaza: 65th Floor, Rainbow Room, SixtyFive by Gabellini Sheppard Associates

General Motors Design Auditorium by SmithGroupJJR

In Situ by Aidlin Darling Design

George Washington University, Milken Institute School of Public Health by Payette

Pinterest Headquarters by IwamotoScott Architecture with Brereton Architects

University of Massachusetts Dartmouth, Claire T. Carney Library by designLAB architects
Writers Theatre by Studio Gang
Visit ARCHITECT's Project Gallery to view more projects recognized in the 2017 AIA Honor Awards.