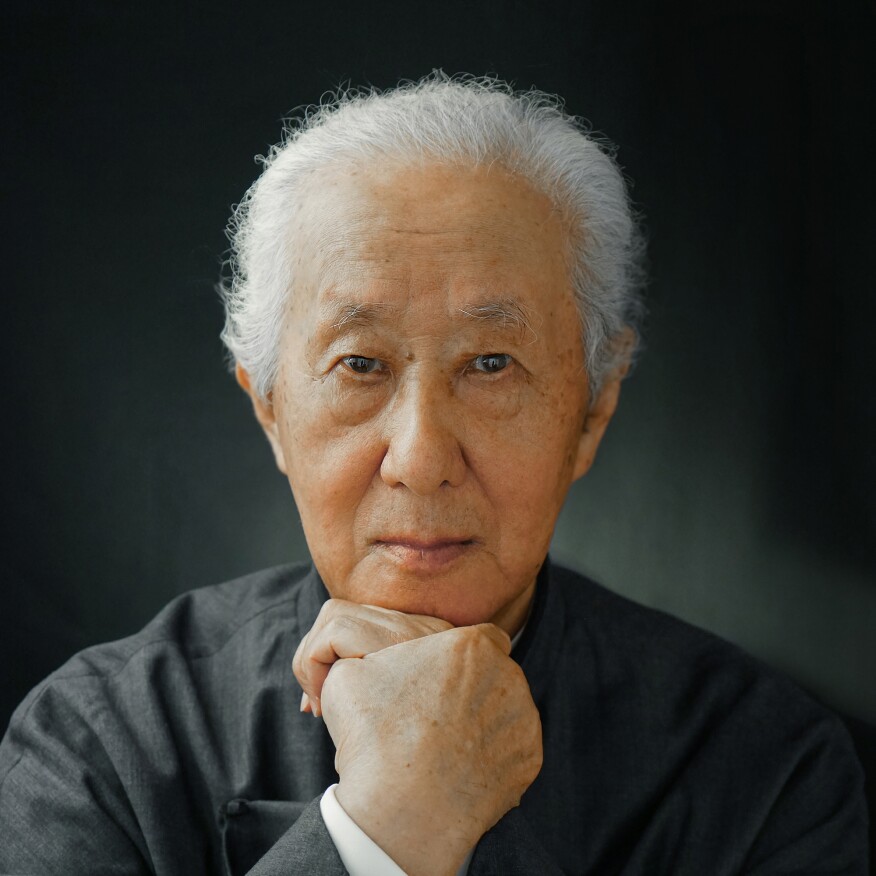 In 1962, Arata Isozaki, who passed away on Dec. 28, 2022, at the age of 91, published "City Demolition Industry, Inc.", a story about meeting an old friend who had been a professional assassin. As a then-young architect just beginning to make his mark on the discipline, he recognized a parallel between what the two men did. "The careful, long-term planning and scheming of a murder well done, as well as a perfect disposal of the body! It was just like an artist engaged in designing," Isozaki wrote. "Without the snobbery of Frank Lloyd Wright or the bluff of Le Corbusier, he could produce a complicated vision in which, while extinction was coupled with existence, the concept of emptiness was caught in the very midst of action."
Isozaki also realized that both he and S., as his killer friend was called, shared an enemy: the soul-devouring and dangerous modern city, which kills aimlessly and without craft (unlike the assassin) through everything from traffic accidents to its very absence of human connections. In response, S. starts the City Demolition Industry, Inc., a company aimed "at the complete destruction of large cities which have been repeatedly engaged in vicious mass murder, and at the construction of a civilization in which elegant, pleasant, and humanistic murder can be carried out easily," according to the text.
The methodology Isozaki chose for an artful form of urban assassination was not outright destruction through demolition or bombing (Isozaki had witnessed the atom bomb falling on Hiroshima as a child, putting him off from that sort of violence for life). Instead, he merely kept working as an architect: "I could continue to draw an unrealistic veil over my concrete proposals as a staff member of his company," he wrote. His way of destroying the modern city and constructing another reality was by cloaking and presenting construction as architecture.
For the next half century and more, that is exactly what Isozaki did. He started with buildings in his native Kyushu that stretched and opened up the grids and modules of the Modernism in which he had been trained into sinuous forms and expressive facades. He then moved on to Los Angeles, where he designed the Museum of Contemporary Art; Barcelona, where he contributed one of the main and most beautiful stadia to the 1992 Olympics; and from there to sites around the world. Along the way, Isozaki created buildings that were assemblies at the intersection of Japanese and Western influences, and of rationality and whimsy.
Not all of his buildings were successful, either in terms of spaces they provided or the effectiveness of the images he produced. I remember walking Philip Johnson around MOCA. When we reached the last exhibition space, he turned to me and asked, "So, we have seen all the corridors; where are the galleries?" That lack of focus or clarity, however, was also a choice Isozaki made. His structures were rarely either majestic or monumental, and the architect cared little about how well they were built. He saw them as questions, challenges, or temporary conflations of different ideas. He designed a golf club in Japan that, when you saw it from above, looked like a question mark because he did not understand the logic of the outrageously expensive sport. For the center of Tsukuba, the Science City outside of Tokyo that was meant to represent the country's high-tech future, he designed buildings he then depicted in publications as ruins.
Still, Isozaki designed good buildings by most standards. By not worrying about them lasting for centuries or seriousness, he gave his structures a lightness that made them both good neighbors and pleasant to inhabit. They invited your use and perusal, your wonder and smile at all the different images and allusions they produced. Where necessary, pace Johnson, they also offered rooms of great clarity and serenity, whether in the main gallery at MOCA or in the reading rooms of his libraries. It was exactly the wit and lightness with which he accomplished this architecture, and his awareness that his craft was no more than a veil, that made it successful, even if not designed for the ages.
Part and parcel of Isozaki's contribution to our discipline were his actions as an architect who remained, even when finally (and belatedly, having to wait behind the second-rate countryman Tadao Ando, Hon. FAIA, for his Pritzker) covered with medals and commissions, impish and yet elegant. When he first critted my work as a student at Yale, all he could say was, "Oh, I don't know," shaking his head, smiling, and getting up from my desk with a slight bow. One of the next times I encountered him, he donned robes created by his formidable artist wife, Aiko Miyawaki, and performed a tea ceremony for me and my husband in the pavilion he designed on the grounds of Hara Art Museum in Tokyo. "You are sure you are not too impatient for this?" he asked me before we started. Every time I met him, whether having dinner with Aiko and him in a majestic space surrounded by Le Corbusier drawings in the Mori Building or sitting in the background as he was surrounded by students after a review, there would be the wry smile and the willingness to either question what I was doing or engage me and anyone around in serious discussions for as long as it took.
In Japan, he was—together with his own master, Kenzō Tange, as well as Kazuo Shinohara and Fumihiko Maki, Hon. FAIA—sensei: a godfather to several generations of younger designers who flourished after working in his atelier or being taught by him. Isozaki also organized exhibitions and published books about traditional Japanese architecture, popularizing in the West the notion of "ma," which indicates space as a pause, a moment of rest or suspension, rather than a static condition. He also continued to design and build until a few years before his death, even though he had removed himself to the remote island of Okinawa after Aiko's death in 2014.
Arata Isozaki left a body of work that is significant and spread throughout the world. It ranges from city plans to a beautiful sushi bar I visited in Fukuoka, which was not more than a loft focused on a 50-foot-long bar made from a single tree trunk. What he leaves more than that, though, is the notion of architecture as a willful suspension of the city and of our slavery to continual motion, perfection, and progress. Instead, Isozaki asked us to linger, wander, wonder, and smile. The Master of Ma has left us, but I hope we will all continue the work of the City Demolition Industry, Inc.
The views and conclusions from this author are not necessarily those of ARCHITECT magazine or of The American Institute of Architects.
Read more: The latest from columnist Aaron Betsky includes the supertall skyscrapers of Manhattan's Billionaires' Row, a look at how decreases in in-person activities are changing our cities, and the office as a site for architecture.